Unlock 2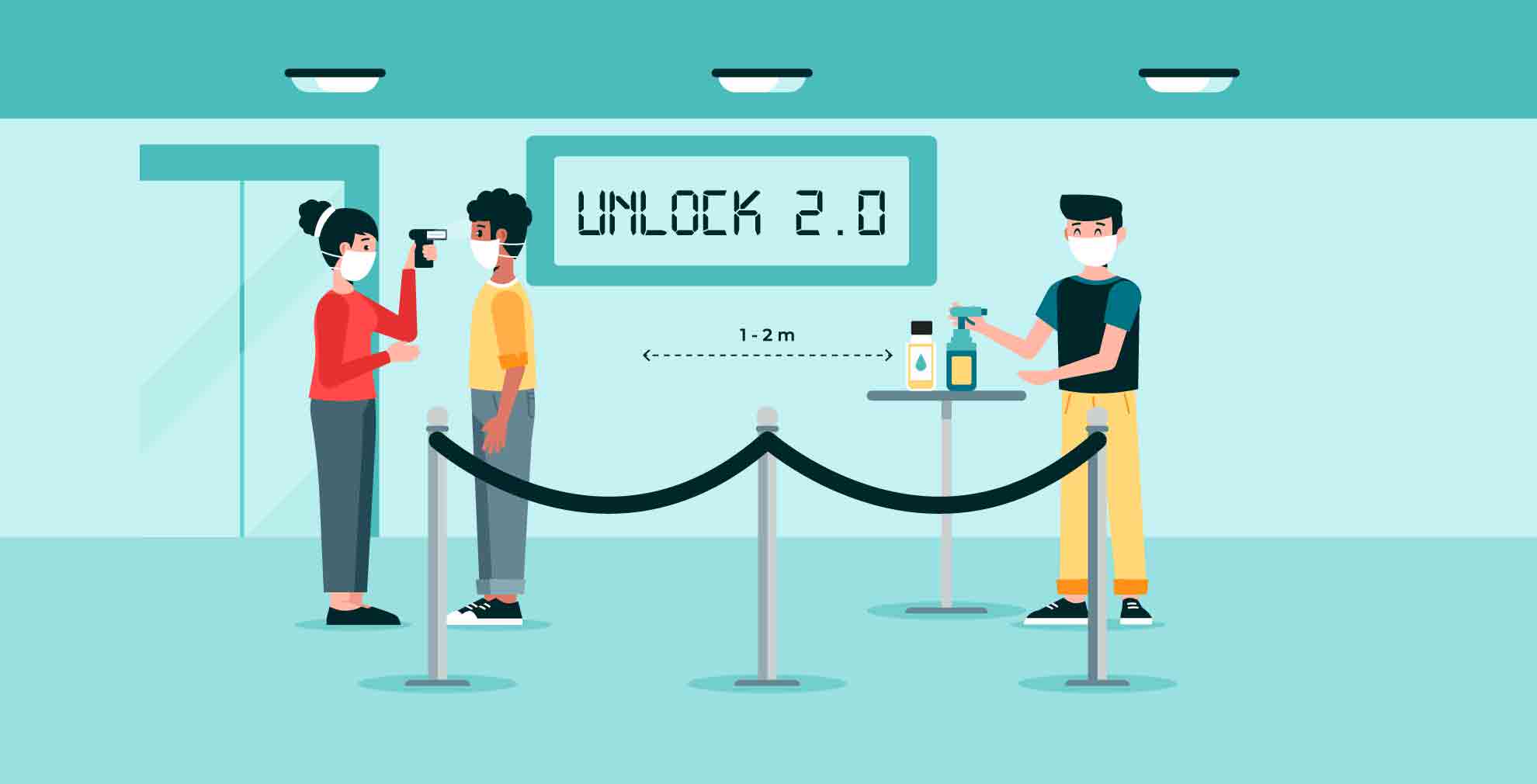 Unlock 2
Home

In a bid to strictly enforce lockdown measures, the Thane (rural) police have once again started cracking the whip against Covidiots (defiant law breakers in a pandemic situation) in the twin-city of Mira-Bhayandar.Since the imposition of the 10-day total lockdown, the traffic department has registered 5,726 cases under the relevant sections of the...

Home

Lockdown extension: The country's COVID tally has increased to nearly 8.5 lakh and many states have resorted to imposing mini-lockdown in many COVID hotspots to bring down the Virus cases. The states that have have already announced area-wise lockdown for different durations include Assam, Arunachal Pradesh,...

Home

Lockdown Extension Latest News: To keep a check on the spread of coronavirus, a number of states have announced week-long complete shutdown in their respective cities and areas. Other states are already under total shutdown from last week. The move to announce complete lockdown was taken after a spurt in corona cases was reported in these states....

Home

Maharashtra Lockdown Extension News: The Bhiwandi Nizampur City Municipal Corporation (BNCMC) in Thane district of Maharashtra has extended the ongoing lockdown in the township till July 19. The ongoing lockdown in Bhiwandi had started on July 2 and was to end Sunday midnight. Till Saturday night, the number of coronavirus positive cases in Bhiwandi was...

Home

Lockdown Extension News Today: Looking at the rising in cases of coronavirus, a number of district administrations of various states have either extended the lockdown or imposed fresh shutdowns for the next few days to contain the spread of the deadly virus. Many other districts have already announced total shutdown from last week. The move to...

Corona Pune

Shekhar Gaikwad, a 2003 batch IAS officer, had a short yet most eventful stint as Pune municipal commissioner chief. The order about Gaikwad's sudden transfer on Saturday raised many eyebrows as it came just at a crucial juncture when Pune will be undergoing a ten-day stricter lockdown, starting Tuesday, after a spike in Covid-19...

Corona Pune

If residents were angry due to sudden announcement of lockdown in Pune and Pimpri-Chinchwad by deputy chief minister Ajit Pawar, the Bharatiya Janata Party (BJP) was also quick in its response. Several BJP leaders, including party national vice-president Vinay Sahasrabuddhe, city MP Girish Bapat and Shivajinagar legislator Siddharth Shirole said the Maha Vikas Aghadi (MVA) led by chief...

Corona Pune

Just when Pune was coming to terms with announcement about 10-day lockdown starting Monday, Maharashtra government on Saturday transferred Pune municipal commissioner Shekhar Gaikwad. Vikram Kumar, who is serving as chief executive officer (CEO) of Pune Metropolitan Region Development Authority (PMRDA), will be the new civic chief. Gaikwad has been...

Corona Pune

In a major reshuffle, the Maharashtra government on Saturday transferred the Pune Municipal commissioner Shekhar Gaikwad as sugar commissioner. Pune Metropolitan Region Development Authority (PMRDA) metropolitian commissioner Vikram Kumar replaces Gaikwad as the new municipal commissioner. Vikam Kumar said, 'Pune municipal commissioner is a challenging post. I will try to take...

Home

Lockdown Extension: As the number of coronavirus continue to surge and headed toward 8.50 lakh-mark, several states across India announced lockdown extension or introduced new curbs to break the chain of highly contagious virus. While Maharashtra, West Bengal, Jharkhand extended lockdown till July...
Loading...