Top Stories
'Major milestone,' says ISRO chief as Chandrayaan-2 makes it to lunar orbit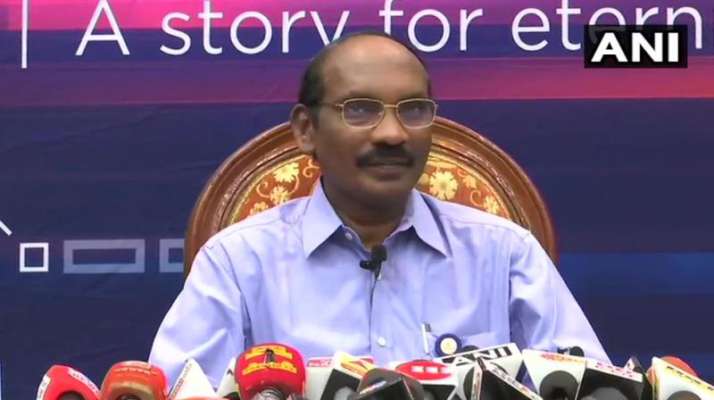 New Delhi: Addressing the media after successfully placing Chandrayaan-2 into lunar orbit, ISRO chairman K Sivan said that the mission had crossed a major milestone on Tuesday.
After nearly 30 days of journey, India's second spacecraft to the moon, Chandrayaan-2, was successfully inserted into the lunar orbit on Tuesday morning.
Sharing the details of the tricky operation, Sivan said the precise lunar orbit insertion manoeuvre was carried out at 9 am for about 30 minutes and Chandrayaan-2 was precisely inserted in the defined orbit.
'Next major event would happen on September 2 when the lander would be separated from the orbiter. On September 3, we would have a small manoeuvre for about 3 seconds to ensure that the systems of the lander are running normally,' he added.
Sivan also informed that lander would land on the moon on September 7 at 1:55 am.
Lunar Orbit Insertion (LOI) manoeuvre was completed successfully at 09:02 am as planned, using the onboard propulsion system, ISRO said in a statement.
However, it was one of the tricky operations in the mission because if the satellite approached the Moon at a higher-than-expected velocity it would have bounced off into deep space.
After successful insertion, ISRO would carry out four more orbit maneuvers (August 21, 28, 30 and September 1) to enter it into its final orbit.
Subsequently, the Vikram lander would separate from the orbiter on September 2, 2019.
'3 steps closer to Moon': ISRO after Chandrayaan 2's smooth third orbit raising
Two orbit maneuvers would be performed on the lander before the initiation of powered descent to make a soft landing on the lunar surface on September 7, 2019, ISRO said.
Chandrayaan-2, launched on July 22 by GSLV MkIII-M1 vehicle, had entered the Lunar Transfer Trajectory on August 14 after final orbit raising manoeuvre of the spacecraft was successfully carried out.
ISRO keeps its date with moon, successfully launches Chandrayaan-2
This mission would shed light on a completely unexplored region of the Moon, its South Pole.
Chandrayaan-2: Everything you need to know about India's Moon mission
If successful, the mission will make India the fourth country to soft land a rover on the lunar surface after Russia, US and China. The last nation to attempt a soft landing on the Moon, Israel, failed in its earlier this year.
...
Dailyhunt
Disclaimer: This story is auto-aggregated by a computer program and has not been created or edited by Dailyhunt. Publisher: Deccan Chronicle