Top Stories
Spike in COVID-19 Infections in southern Tamil Nadu districts a new worry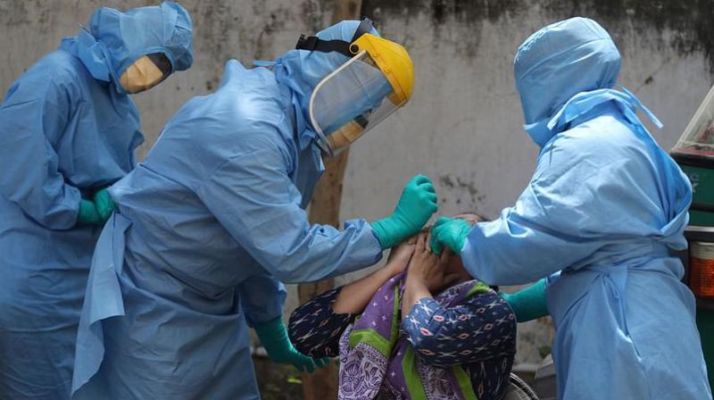 Chennai: Southern Tamil Nadu saw a spike in COVID-19 infections on Tuesday even as the spread of the virus seemingly came under control in Chennai city, where 1203 cases were detected on the day the State total stood at 3616 new cases and 65 deaths.
Besides Madurai, which has been showing a rise in coronavirus infection for quite some time prompting the government to continue the total lockdown, the districts below it in the map suddenly saw a surge in infections.
On Tuesday, Virudhunagar had 253 new cases, Tirunelveli 181 cases, Thoothukudi 144 cases and Kanyakumari 119 cases, causing concern since the districts have lesser medical facilities when compared to the cities like Chennai and Madurai.
In Chennai the rapid spread of the virus was brought under control because of the total lockdown since June 19, said a Corporation official. During the total lockdown movement of people came to a bare minimum and that helped prevent the spread, he said, adding that even after the relaxation if the people could minimize their outings the pandemic could be brought under control.
He said that even in slums the infections came down. In April most slum areas had 30 per cent infection, which had come down to 7 to 10 per cent now, the official said. Giving a specific example, he said in Tondaiarpet the infection was 31 per cent in May and now it was just 10 per cent. So is the case with Royapuram where it came down from 17 per cent to 5.3 per cent, he said.
Increased awareness by the Corporation authorities was one reason that people started taking precautions and started behaving responsibly, he felt.
State Food and Civil Supplies Minister R Kamaraj, too, expressed the same sentiments on the spread of coronavirus coming under control in Chennai.
After inspecting a medical camp at Dharmapuram Street in Teynampet, the division that had the highest number of Covid-19 cases initially, the Minister said, 'We are making progress in our efforts to prevent the spread of coronavirus.'
In Teynampet area, at one point, if 100 persons were tested, 35 would have symptoms like fever and cold but now the number has gone down to 16.52, Kamaraj said. This was an indication that the virus would be brought under control in Chennai, he said.
...
Dailyhunt
Disclaimer: This story is auto-aggregated by a computer program and has not been created or edited by Dailyhunt. Publisher: Deccan Chronicle