Tech News
TikTok enters India's growing edtech market with #EduTok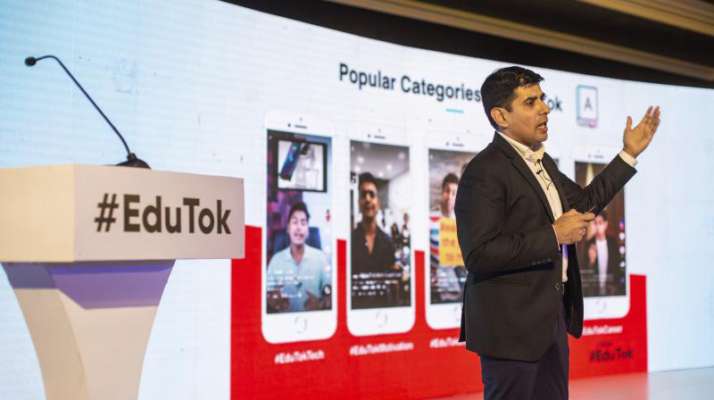 Social media platform TikTok has officially announced the launch of its EduTok platform at an event in New Delhi yesterday.
Already having garnered over 48 billion views on the more than 10 million pieces of content uploaded with the #EduTok hashtag, it aims to 'democratize learning' it said.
Under the platform, content related to health, fitness, motivation, career tips, english learning will be shared, among others.
However, this is not all. Taking learning online to offline with the #EduTok Mentorship Program TikTok forges a collaboration with leading social enterprises, Josh Talks and The/Nudge Foundation to launch a mentorship program. The program is aimed at supporting first-time internet users to gain knowledge by giving them access to educational content created by TikTok creators and educational organizations for millions of TikTok's users who are willing to learn.
As part of this mentorship program, Josh Talks will organise 25 #EduTok workshops where 5,000 creative individuals will be shortlisted and invited to attend a hands-on learning workshop delivered by an existing and popular #EduTok Creator. For the workshops, The/Nudge Foundation will also tailor-make content for these young individuals covering critical topics such as Soft Skills, Skill Development, Identity Building, Job Readiness and Career Planning. The workshops will be organized over six months starting from October 2019 until March 2020.
The workshops will be held across six states that include Bihar, Andhra Pradesh, Telangana, Rajasthan, Jharkhand and Jammu. Each workshop will accommodate up to 200 users and will be conducted in the states' regional languages with popular TikTok creators who have impressed the audience with their inspiring content around motivation, language skills, health and fitness, respectively.
Along with the mentorship program, key educational technology companies such as Toppr, Made Easy and GradeUp have also joined TikTok to deliver subject-focussed content for the platform. This collaboration will further give TikTok's community of over 200 million users an opportunity to learn and grow as individuals and benefit from educational content available on the platform, in various formats, across categories and languages.
TikTok's move essentially enters into India's burgeoning education technology space where Indian unicorn Byju is already among the leaders with at market value of over USD 5.7 billion. Other initiatives in the area include BasicFirst, Enguru, Scholr, Coursera, etc. however the Indian edtech market is predicted to touch USD 2 Billion by 2021.
Some of the top categories on the platform, as revealed by Sachin Sharma, their director of sales and partnerships were technology, language, motivation, language and career tips.
...
Dailyhunt
Disclaimer: This story is auto-aggregated by a computer program and has not been created or edited by Dailyhunt. Publisher: Deccan Chronicle