National
Daughters have equal rights over parental property under the amended Hindu Succession Act: SC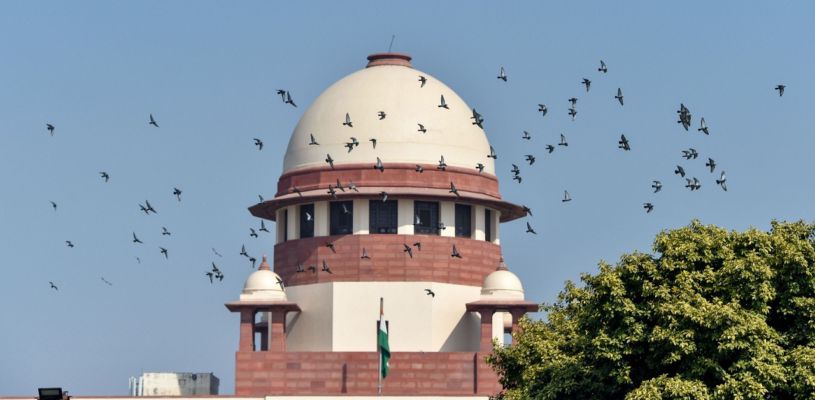 Ashish Tripathi,
In an important judgment, the Supreme Court on Tuesday held that daughters would have equal rights to inherit ancestral property as sons in a Hindu Undivided Family, saying the amendment in law in 2005 would have retrospective effect.
It said the daughters would have coparcenary rights in joint Hindu family property even if the father died before the Hindu Succession (Amendment) Act 2005.
A bench of Justices Arun Mishra, S Abdul Nazeer and M R Shah said the provisions contained in substituted Section 6 of the Hindu Succession Act, 1956 conferred the status of coparcener on the daughter born before or after amendment in the same manner as a son with the same rights and liabilities.
Pronouncing the judgment, Justice Mishra said, "once a daughter always a daughter and a son is a son till he is married. The daughter shall remain coparcener throughout life irrespective of the fact whether the father is alive or not."
Coparcener is a person who assumed a legal right in parental property by birth only.
The bench said, "the rights can be claimed by the daughter born earlier with effect from September 9, 2005...Since the right in coparcenary is by birth, it is not necessary that father coparcener should be living as on September 9, 2005."
The court said the amendment to the Hindu Succession Act, 1956 granting equal rights to daughters to inherit ancestral property would have retrospective effect.
The court directed that the appeals on the issue were pending before different High Courts and subordinate courts, already delayed due to legal imbroglio caused by conflicting decisions, should be decided within a period of six months.
The judgment by the three-judge bench came on a reference by conflicting verdicts rendered by two division bench of the court.
The Union government, led by Solicitor General Tushar Mehta, submitted the daughters have been given the right of a coparcener, to bring equality with sons, and the exclusion of daughter from coparcenary was discriminatory and led to oppression and negation of fundamental rights.
"The Amendment Act, 2005, is not retrospective but retroactive in operation since it enables the daughters to exercise their coparcenary rights on the commencement of the Amendment Act," he said.
Dailyhunt
Disclaimer: This story is auto-aggregated by a computer program and has not been created or edited by Dailyhunt. Publisher: Deccan Herald