National
Mere groping is not sexual assault: Bombay HC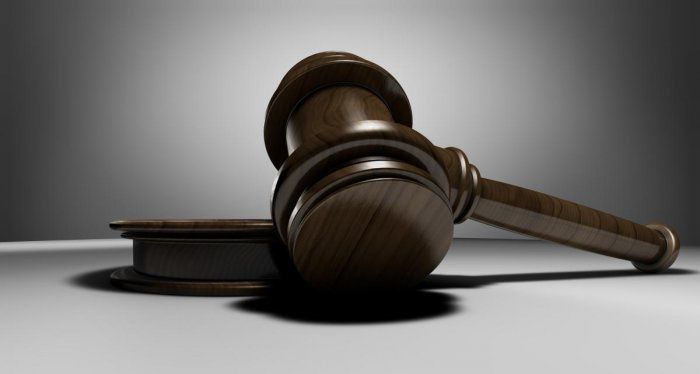 Mrityunjay Bose,
Groping a minor's breast without 'skin to skin contact' cannot be termed as "sexual assault" under section 7 of Protection of Children from Sexual Offences Act (POCSO), the Bombay High Court has ruled, while clarifying that it will still constitute an offence under section 354 of Indian Penal Code (IPC).
Delivering the judgement in the case of Satish Ragde vs the State of Maharashtra, Justice Pushpa Ganediwala of the Nagpur bench of the Bombay High Court said in a judgement last week: "..it is not the case of the prosecution that the appellant removed her top and pressed her breast. As such, there is no direct physical contact i.e. skin-to-skin with sexual intent without penetration..."
While advocate Sabahat Ullah appeared for the appellant, the assistant public prosecutor was MJ Khan.
The case was registered under the POCSO Act in 2016 based on the complaint of a minor girl's mother. Justice Ganediwala modified the order of a Nagpur Sessions Court, which had sentenced Ragde to three years of imprisonment for sexually assaulting a 12-year-old girl.
Explaining the course of arguments, she said the court had to decide whether "pressing the breast" or "removing the salwar" will fall in the definition of sexual assault under section 7 and punishable under section 8 of POSCO Act.
Reproducing what is sexual assault as per section 7, she noted: 'Whoever, with sexual intent, touches the vagina, penis, anus or breast of the child or makes the child touch the vagina, penis, anus or breast of such person or any other person, or does any other Act with sexual intent which involves physical contact without penetration, is said to commit sexual assault.'
In the absence of any specific details on the act, groping of a child would not fall under the definition of 'sexual assault' under POCSO. However, it would fall under section 354 of the IPC, which penalises outraging the modesty of a woman, Justice Ganediwali said.
The court has held the man guilty under sections 342 and 354 of the IPC while acquitting him under section 8 of the POCSO Act.
Dailyhunt
Disclaimer: This story is auto-aggregated by a computer program and has not been created or edited by Dailyhunt. Publisher: Deccan Herald