National
News Live: Ford India CEO Anurag Mehrotra quits over a week after company announces exit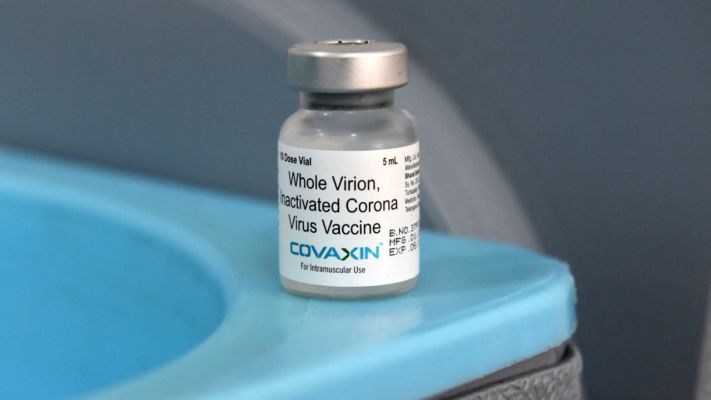 Deccan Herald's latest updates of news from India and across the world.
20:53

Places of worship in Maharashtra to reopen from October 7

#NewsAlert #Maharashtra

Places of worship to reopen from 7 October ahead of Navratri festival @DeccanHerald #COVID19 #lockdown #unlock

— Mrityunjay Bose (@MBTheGuide) September 24, 2021

20:52

Nepal resumes visa on arrival for foreign tourists

In a bid to revive its struggling tourism industry, theNepalgovernment has done away with its seven-day mandatory Covid-19 quarantine for foreign tourists and resumed issuing visas on arrival to vaccinated travellers.

In another major boost to the sector, major airlines have announced the resumption of the much in demand mountain flights, which draw lakhs of tourists each year.

In a notice on Thursday, the Immigration Department ofNepalsaid foreign travellers toNepalcan obtain visas on arrival at Tribhuvan International Airport, Kathmandu and other entry points, including buses from neighbouring India, if the applicants have received both doses of the Covid-19 vaccine at least 14 days in advance. (PTI)

20:38

PM Modi arrives at the White House for a bilateral meeting with Joe Biden

# | Washington DC: Prime Minister Narendra Modi arrives at the White House to hold a bilateral meeting with US President Joe Biden. pic.twitter.com/f4v129fLbG

— ANI (@ANI) September 24, 2021

20:03

Ford India head quits after company decides to stop making cars in India: Sources

FordMotor Co's India head Anurag Mehrotra has resigned, two sources told Reuters, days after the U.S. automaker said it would stop making cars in the country, taking a hit of $2 billion.

Sept. 30 will be Mehrotra's last day with the company, one of the people said.

AFordIndia spokesman confirmed his resignation, saying he is leaving to pursue othe career opportunities. (Reuters)

19:52

761 candidates clear civil services exam, Shubham Kumar tops: UPSC

A total of 761 candidates have cleared the coveted civil services examination 2020, with engineering graduates Shubham Kumar and Jagrati Awasthi bagging the first and second ranks respectively.

The Union Public Service Commission on Friday declared the results of the examination, conducted annually to select IAS, IFS and IPS officers, among other civil servants.

Kumar, a Bachelor of Technology (civil engineering) graduate from IIT Bombay, has qualified the examination with anthropology as his optional subject.

Awasthi is the topper among women candidates, according to a statement issued by the Union Public Service Commission (UPSC).

Awasthi qualified the examination with sociology as her optional subject.

19:50

Covid-19 booster shots for those aged above 65 years will be free and accessible: Biden

USPresident Joe Biden said on Friday that booster shots to protect against the coronavirus will be free and easily accessible, noting that he himself would get the vaccine as soon as possible.

Delivering remarks at the White House, he also said 60 million Americans were now eligible for booster shots, 20 million of them today. (Reuters)

19:49

Indian-Americans gather outside White House ahead of PM Modi's arrival

Washington DC: A large number of Indian-Americans begin gathering outside the White House ahead of the arrival of PM Narendra Modi.

The PM will have a bilateral meeting with US President Joe Biden today. He will later participate in the first-in-person Quad Leaders' Summit. pic.twitter.com/U9cvwksvYk

— ANI (@ANI) September 24, 2021

19:46

Uttarakhand: 65-year-old man, sister commit suicide by jumping into Ganga

A 65-year-old man and his sister allegedly committed suicide by jumping into the Ganga in Uttarakhand, police said on Friday.

The incident took place in Devprayag town in Tehri district on Wednesday.

Arvind Prasad and his sister Suman Prasad (62) had come to Devprayag from Kanpur and checked into a hotel on Tuesday, Devprayag police station SHO Sanjay Mishra said. (PTI)

19:45

BJP targeting 'fearless' TMC with central agencies because it refuses to bow down: Mamata

Launching a blistering attack on the BJP, West Bengal Chief Minister Mamata Banerjee on Friday said that the central agencies were slapping cases on the Trinamool Congress (TMC) because the party refuses to be cowed down from the agencies'pressure tactics. She made the remarks while addressing a public meeting at Bhabanipur in Kolkata on Friday.

18:55

Tamil MP, two others arrested for holding remembrance event for former LTTE leader; released on bail

Tamil National People's Front Jaffna District MP Selvarasa Gajendran and two others, who were arrested in the Sri Lankan city of Jaffna on Thursday for violating quarantine regulations and holding a memorial to commemorate the death anniversary of former LTTE leader, Thileepan, were released on bail on Friday, police said.

Gajendran and the police got into a scuffle on Thursday during the memorial observation organised in connection with the 34th death anniversary of Thileepan, who had died in 1987 while staging a hunger strike against the Sri Lankan government. (PTI)

18:29

Odisha photojournalist dies while covering elephant rescue attempt

Odisha: Journalist Arindam Das died while covering the ODRAF rescue operation of an elephant near Mundali in Mahanadi river in Cuttack district. Photojournalist Prabhat also joined the rescue operation. The boat used by the ODRAF team capsized during the operation. pic.twitter.com/tSDUE6tUX9

— ANI (@ANI) September 24, 2021

18:27

Odisha braces for more rain with formation of another low-pressure system over Bay of Bengal

Odisha, which was reeling under rain fury last week, is expected to receive more showers owing to the formation of a low-pressure area over Bay of Bengal that may further intensify into depression.

The Met office has warned of heavy to very heavy rain in the coastal state over the next four days.

"Under the influence of the cyclonic circulation, a low-pressure area has formed over Bay of Bengal and (its) neighbourhood," the Bhubaneswar Meteorological Centre said in a bulletin. (PTI)

18:24

Pakistan will no longer host matches at neutral venues: PCB

The Pakistan Cricket Board (PCB) will not consider hosting its home series at neutral venues from now onwards, a senior official said on Friday, asserting that the country is safe to host international games.

New Zealand arrived in Pakistan for the first time since 2005 but left without playing a single game, citing a security threat. England also decided to cancel its tour to Pakistan, saying it had players' welfare in mind.

"That is now out of the equation because the security situation in Pakistan is normal and we have everything in place to host any international team. No more neutral venues for us," a PCB official said. (PTI)

17:37

PM Modi to address Global Citizen Live event on Saturday

Prime Minister NarendraModiwill deliver a video address at "Global Citizen Live" on Saturday evening, his office has said.

The Prime Minister's Office noted that Global Citizen is a advocacy organisation that is working to end extreme poverty.

It will be a 24-hour event and held across Saturday and Sunday, and will involve live events in major cities including Mumbai, New York, Paris, Rio De Janeiro, Sydney, Los Angeles, Lagos and Seoul, the PMO said, adding that the event will be broadcast in 120 countries and over multiple social media channels. (PTI)

17:12

Delhi records 24 fresh Covid-19 cases, no new deaths on Friday

17:09

Darrang eviction on Thursday during which two were killed was supposed to have been peaceful: Assam CM

# | You cannot demean state govt with one video...Since 1983 that area is known for killings... Otherwise, normally people don't encroach on temple land. I've seen encroachments all around. Peaceful eviction drive was agreed upon, but who instigated?:Assam CM Himanta B Sarma pic.twitter.com/MJ63OCyr8S

— ANI (@ANI) September 24, 2021

17:06

UK to make it illegal for restaurant employers to keep staff tips

The UK government said on Friday that it will make it illegal for employers to withholdtipsfrom workers under new regulations for the country's hospitality industry.

Most hospitality workers, many of whom earn the minimum sector wage, rely ontippingto top up their income. But research shows that many businesses that add a discretionary service charge onto customer's bills are keeping part or all of these service charges, instead of passing them onto staff. (PTI)

17:05

Bitcoin down 6% after China cryptocurrency crackdown

Bitcoinextended losses Friday after China's latest crackdown on cryptocurrencies.

Bitcoin, which had already been falling before the announcement, dropped as much as 6.0 percent in value before trimming losses to stand at $42,256, down 5.5 per cent. (AFP)

16:37

Fare hike approved for airport, Mumbai-Pune prepaid, AC and non-AC taxis

The Mumbai Metropolitan Region Transport Authority (MMRTA) has approved fare revision for prepaid taxis operating at the international and domestic terminals of the airport here as well as for cabs plying on the Mumbai-Pune route, an official said on Friday.

As per the rates approved by MMRTA, the minimum fare for prepaid black-and-yellow taxis at the international terminal will be Rs 127 for the first six kilometres, while it will be Rs 85 for four kilometres for those operating at the domestic one, he said. (PTI)

16:35

We did not expect resistance, had agreed previously that the landless would be provided 2 acres of land: Assam CM Sarma

Eviction drive was initiated with an agreed principle...that landless will be provided 2 acres each as per land policy, representatives agreed. We expected no resistance but about 10,000 people gheraoed Assam Police, used violence, then police retaliated: Assam CM Himanta B Sarma pic.twitter.com/yZgdGpOnPp

— ANI (@ANI) September 24, 2021

15:48

Boiler blast reported at chemical unit in Bengaluru; several injured

#JustIn: Yet another blast  in #Bengaluru reportedly of a boiler in a chemical unit in Attibele. A few R critical & many have injured. People in the vicinity have reported breathing problems. @DeccanHerald @KarnatakaFire pic.twitter.com/23NLmgAnUM

— Niranjan Kaggere (@nkaggere) September 24, 2021

15:45

EUA from WHO for Covaxin expected soon: MoS Health Dr Bharati Pawar

15:42

Former Karnataka CM B S Yediyurappa named 'Best Legislator of the Year' for 2020-21

Karnataka Legislative Assembly named former chief minister BS Yediyurappa as best legislator of the year 2020-21. (ANI)

14:47

Hero Electric joins hands with Massive Mobility to set up 10,000 EV charging stations (PTI)

14:22

Delhi: Shots fired at Rohini court premises, at least three injured. Details awaited. pic.twitter.com/sQLu6nPiVz

— ANI (@ANI) September 24, 2021

#UPDATE | The assailants opened fire at gangster Jitender Mann 'Gogi' when he was brought to Delhi's Rohini court by police for a hearing. In retaliation, two attackers were killed. Gogi has been shifted to a hospital: DCP, Rohini

(Visuals from the court) pic.twitter.com/vRUuSfmSwy

— ANI (@ANI) September 24, 2021

14:09

C-295 aircraft project great step in opening up aviation, avionics sector: Ratan Tata

14:08

BJP, Nishad Party to fight UP elections together (PTI)

13:33

Paddy residue not liability anymore: Kejriwal

13:13

Union Finance Minister Nirmala Sitharaman, who is on a one-day visit to Chandigarh, meets Haryana Chief Minister Manohar Lal Khattar at his residence in the city pic.twitter.com/h7blAN4C6e

— ANI (@ANI) September 24, 2021

13:06

Muslims should bow to 'Indian culture', Ram, Krishna, Shiva were their ancestors: UP minister

12:37

India formalises acquisition of 56 Airbus C295 aircraft (Reuters)

12:36

SC seeks Centre's reply on PIL alleging export of Iron ore in pellet form by evading export duty (PTI)

12:35

UK in talks with Westinghouse over new nuclear power plant in Wales (The Times)

12:09

Dombivli gang-rape: 2 more arrested from Navi Mumbai, 28 nabbed so far

The Special Investigation Team (SIT) of Thane police has arrested two more persons from Navi Mumbai in connection with the gang-rape of a 15-year-old girl, an official said on Friday.

11:26

Hate speech case: Delhi High Court grants bail to Jantar Mantar event organiser

The Delhi High Court on Friday granted bail to Preet Singh, one of organisers of an event at Jantar Mantar where communal slogans were allegedly raised last month.

10:59

MVA decides to reduce working hours of women police personnel from 12 hours to 8 hours

Maharashtra govt has decided to reduce the working hours of women police personnel from 12 hours to 8 hours: Maharashtra DGP Sanjay Pandey

(File pic) pic.twitter.com/boa7jUJVtY

— ANI (@ANI) September 24, 2021

10:30

J&K admin orders transfer, posting of senior police officers in Kashmir (PTI)

10:30

Top American CEOs appreciative of recent reform measures in India: says Shringla after their meetings with PM Modi

10:20

Rupee slips 11 paise to 73.75 against US dollar in early trade (PTI)

10:02

India is called a young country. I congratulate all the awardees. With the primary objective of developing the personality & character of students through voluntary community service, NSS (central sector) was launched in 1969: President Ram Nath Kovind pic.twitter.com/xI60X3lhYJ

— ANI (@ANI) September 24, 2021

09:42

Sensex rises by 375 points at 60,260, Nifty jumps 106 points to trade at 17,929 as market scale record highs pic.twitter.com/IljgsnX7Tz

— ANI (@ANI) September 24, 2021

09:29

India logs 31,382 new Covid cases, 319 deaths: Health Ministry

08:49

Chelsea face Manchester City test as Liverpool, Manchester United bid to keep pace

Chelsea host Premier League champions Manchester City in a stiff test of the leaders' title credentials on Saturday as Liverpool and Manchester United bid to keep pace with Thomas Tuchel's side. (AFP)

08:46

US House approves $1 billion for Israel's Iron Dome (AFP)

07:53

Australia should do more to contain housing bubble, climate change: IMF

Australian authorities need to tighten home loan standards to cool a red-hot housing market and reduce risks to the financial system, the IMF warned on Friday, while also calling for more action on climate change. (Reuters)

07:30

North Korea rejects South's calls for end-of-war declaration (AP)

07:29

PM Modi meets US Vice President Kamala Harris, discusses bilateral ties (PTI)

07:28

Glad to have met @VP @KamalaHarris. Her feat has inspired the entire world. We talked about multiple subjects that will further cement the India-USA friendship, which is based on shared values and cultural linkages. pic.twitter.com/46SvKo2Oxv

— Narendra Modi (@narendramodi) September 24, 2021

06:50

Kamala Harris 'suo moto' refers to Pak's role in terror

US Vice President Kamala Harris, during her maiden meeting with Prime Minister Narendra Modi, has "suo moto" referred to Pakistan's role in terrorism, saying that there were terror groups working in the country and asked Islamabad to take action so that it does not impact on America and India's security.

06:49

Ancient footprints re-write human history in America

Footprints dating back 23,000 years have been discovered in the United States, suggesting humans settled North America long before the end of the last Ice Age, research published Thursday showed.

06:49

Guatemala volcano erupts but no evacuations yet

Guatemala's Fuego volcano began a strong eruptive phase on Thursday, spewing lava and ash in a series of explosions that have not yet forced any evacuations, authorities said.

The eruptions produced a long river of lava flowing down to the base of the volcano, some 35 kilometers (22 miles) southwest of the capital Guatemala City, said Emilio Barillas of the Insivumeh volcano institute. - AFP.
Read all the latest updates on COVID-19 here.
Dailyhunt
Disclaimer: This story is auto-aggregated by a computer program and has not been created or edited by Dailyhunt. Publisher: Deccan Herald