National
Regulate digital media 1st as it has faster reach: Centre to Supreme Court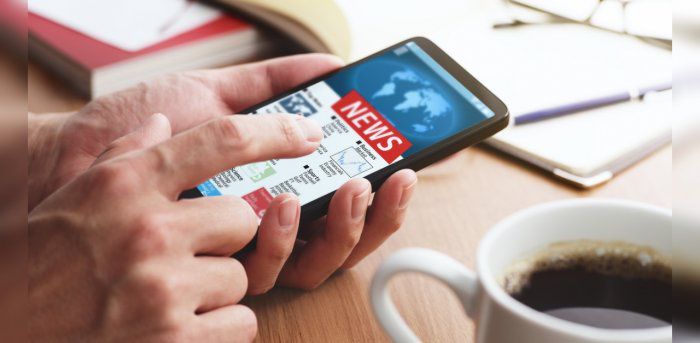 Ashish Tripathi,
The Union government has asked the Supreme Court that it should not undertake an exercise to lay down guidelines for Television news channels based on one episode or few episodes of one channel, as sufficient framework and judicial pronouncements already exist with regard to electronic and print media.
If this court at all considers it appropriate to undertake the said exercise, it is desirable that the decision should first be undertaken with regard to digital media, due its "serious impact and the potential", the Ministry of Information and Broadcasting said.
— SC restrains Sudarshan TV channel from running programme on 'UPSC Jihad'
In an affidavit to the matter related to telecast of a series of programmes as 'UPSC Jihad' by Sudarshan TV, the government said, "there is no justification to confine this exercise only to mainstream electronic media. The media includes mainstream electronic media, mainstream print media as well as a parallel media namely digital print media and digital web-based news portal and YouTube channels as well as 'Over The Top' (OTTs) platforms."
While in a mainstream media, whether electronic or print, the publication or telecast is a one-time act, the digital media has faster reach and wider range of viewership and readership and has the potential to become viral because of several electronic applications like Whatsapp, Twitter, Facebook etc, the government explained.
It said the present petition filed by an advocate, Firoz Iqbal Khan, to restrain the channel from running the programme, should be confined to only one channel namely Sudarshan TV.
"This court should not undertake the exercise of laying down any further guidelines with or without appointment of an amicus or a committee of persons as amicus," it said.
"The present petition namely balancing between the journalist freedom and responsible journalism is a field already occupied either by the statutory provisions made by the Parliament or by the judgments of this court," the government said.
It further maintained that since the issue has already received attention of Parliament and the top court in the past, each case should have to be decided on a case-to-case basis and "a broader exercise which is too general in nature is neither warranted nor permissible".
Dailyhunt
Disclaimer: This story is auto-aggregated by a computer program and has not been created or edited by Dailyhunt. Publisher: Deccan Herald