National
SC allows three women doctors, accused of Dalit junior's suicide to pursue PG course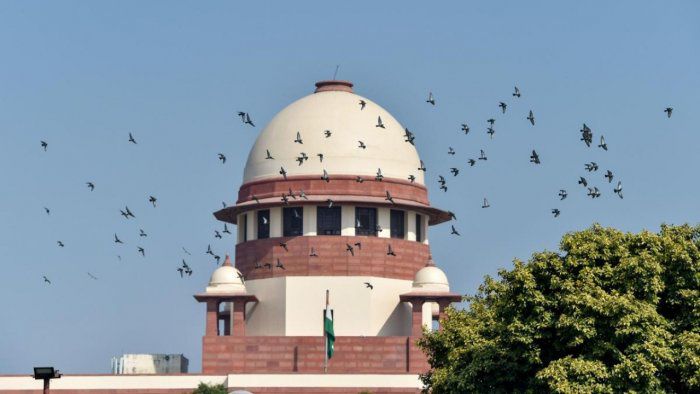 Ashish Tripathi,
The Supreme Court on Thursday allowed three women doctors, who allegedly drove a Dalit girl to end her life due to ragging, to pursue their post graduate course in Mumbai's medical college, saying, they are just accused and even a convict is allowed to have academic pursuits.
A bench of Justices U U Lalit, Vineet Saran and Ajay Rastogi modified the Bombay HC's order of February 21, 2020 and relaxed the conditions of bail granted to Ankita Kailash Khandelwal, Hema Suresh Ahuja and Bhakti Arvind Mehare in the suicide case of Payal Tadavi.
The top court said they should be permitted to pursue their courses of study regardless of the order of suspension, passed against them on May 27, 2019, with conditions that they should not influence any witness and attend to trial court proceedings.
The deceased had ended her life by hanging in her room on May 22, 2019. A case was lodged against the three women doctors, who were pursuing MD in Gynaecology and Obstetrics in Topiwala National Medical College, Mumbai and were working as residents in BYL Nair Charity Hospital.
The court rejected a contention by senior advocate Indira Jainsing, appearing for the family of the deceased doctor, and the counsel of the Maharashtra government that in a matter arising from the request for relaxation of bail condition, no collateral attack on the suspension order can be permitted and the accused can't be allowed to enter the college or the hospital.
The court noted the order of suspension against the appellant doctors was passed on the basis of registration of the criminal case under various provisions of the IPC and the Maharashtra Prohibition of Ragging Act, 1999.
"If the law presumes an accused to be innocent till his guilt is proved, the appellants as presumably innocent persons, are entitled to all the fundamental rights including the right to liberty guaranteed under Article 21 of the Constitution and are entitled to pursue their course of study so long as exercise of said right does not hamper smooth conduct and progress of the prosecution," the court said.
It rejected the HC's observation on the basis of state government's contention that appellants can pursue their Post Graduate course in future after conclusion of the trial.
"Even a convict is allowed to have academic pursuits while undergoing sentence and develop his potential as a human being to the fullest. The State apparatus must facilitate such pursuits rather than hamper any attempts in that behalf," the bench said.
The court also said it would be difficult to imagine three women doctors, who do not otherwise belong to Mumbai, will be able to influence any witnesses by their mere presence in the College and the Hospital.
Dailyhunt
Disclaimer: This story is auto-aggregated by a computer program and has not been created or edited by Dailyhunt. Publisher: Deccan Herald