Delhi Air Pollution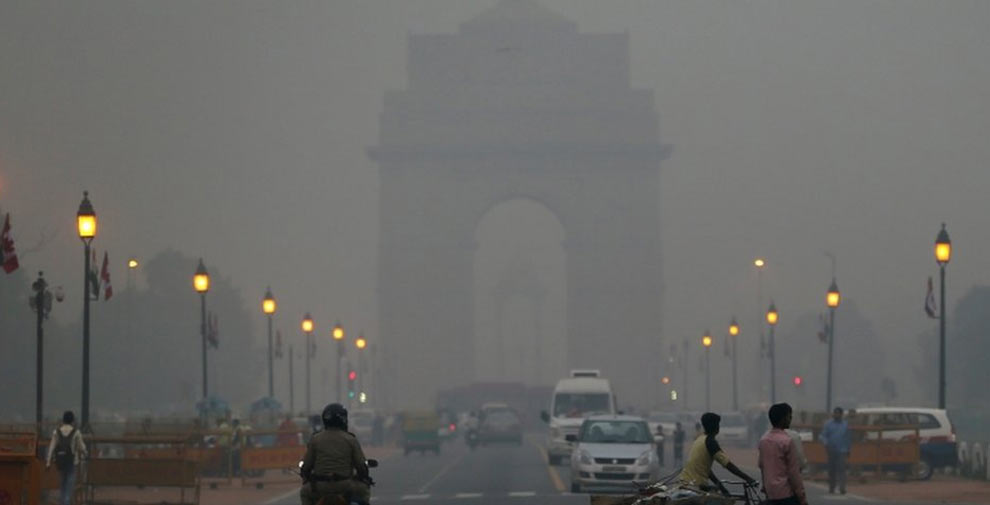 Delhi Air Pollution
India

NEW DELHI, Nov 18 (Agencies): At least 49 trains were delayed, 14 rescheduled and one cancelled in Delhi on Saturday morning due to low visibility and operational reason.The national capital has been experiencing dense smog for about a month.The air pollution level has hit a new high, leaving its people grasping for breath,Some parts of the region still continue to fall under the very unhealthy...

Delhi

The air was at its cleanest in a month and people in Delhi-NCR woke up to the brightest morning in a while on Saturday after spells of drizzle in some neighbourhoods helped settle the dangerous levels of pollution. According to the Central Pollution Control Board, Delhi's 24-hour average air quality index (AQI) - a number based on the readings of particulate matter and...

Home

Hours after slight improvement in the air quality of Delhi-NCR, the national capital again started inhaling toxins as the quality of air deteriorated from "poor" in the morning to "very poor" in the evening on Saturday.The major pollutant, PM2.5, or particles with diameter less than 2.5 micro metre, was recorded above 300 units. The Central Pollution Control Board (CPCB)...

Health and Fitness

Seven years ago, Rajendar Kumar Mahna, 71, was rushed to a hospital emergency room with breathlessness, and ended up on a ventilator. Doctors told the family that he had chronic obstructive pulmonary disease (COPD), which had decreased his lung capacity. "His condition was so bad, we did not think he would survive. He was bedridden for a long time and developed severe...
Loading...