Posts
MUMBAI ANIMAL SAVE partners with EARTHLINGS CAFE to celebrate a VEGAN EID!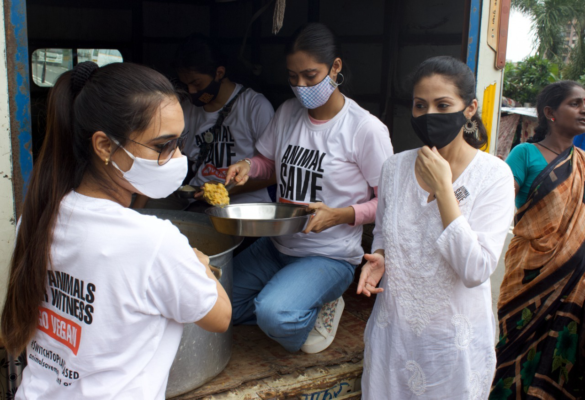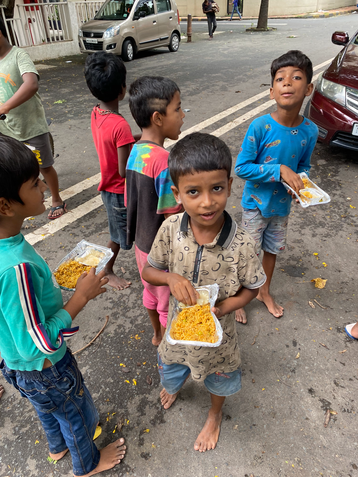 On the occasion of Eid al-Adha (Sacrifice Festival) on July 21,
Mumbai Animal Save has partnered with Earthlings Cafe, owned by Ethical Vegan and actor Sadaa Sayed, to distribute 500 food packets of plant-based BIRYANI and HALWA at orphanages in Mumbai. The food prepared by Earthlings Cafe, Andheri West is made with plant-based meat and dairy substitutes. It contains no animal products and is packed with nutrients.
When asked about this collaboration and the recognizable ways of celebrating this Eid, Sadaa responded,
"As a moral vegan, I celebrate meatless Eid. This year, I'm excited to be collaborating with Mumbai Animal Save to donate healthy plant-based biryani to hundreds of children in orphanages in Mumbai that have been made by my Earthlings Cafe! "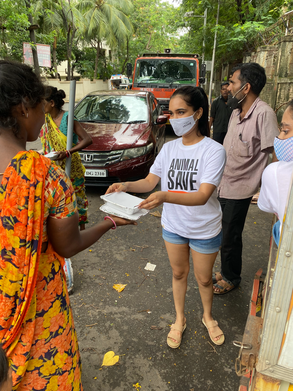 "Our mission is to prevent disease, improve global health and enhance food justice," says Mumbai Animal Save organizers.
"The main purpose of this collaboration is not only to feed the poor but also to show how to celebrate this Eid more compassionately, to shed light on the plight and suffering of animals, and to take a stand for food justice.
The Animal Save Movement believes that every living thing has a right to a long and healthy life and that it should not come at the expense of another. We hope to inspire others to share their happiness with others and to donate food to reject any kind of violence. "
Mumbai Animal Save is a local chapter of the Animal Save Movement, an international organization. It is a love-based, world chapter network, defined by the Tolstoyan and Gandhian approach to grassroots activism and social change. They believe in the 'love of hate' philosophy and ending violence and oppression should be done with compassion and kindness to all.
With over a thousand local chapters around the world, they pursue their mission to spread the idea that all humans have a moral duty to bear witness, end animal agriculture and reforest the Earth. The Mumbai Animal Save chapter has been conducting food drives all across Mumbai during this pandemic.   
In addition to food drives, they run a number of activities and events throughout the city. "We also conduct outreaches and food tastings at public places to educate the masses about the benefits of a plant-based diet and how it is vital not only for our health but also plays an important role in climate change. We can see that there has been a rise in the number of people going vegan in India for ethical, environmental, and health reasons and we hope to see more of them getting active for the same" says a volunteer of Animal Save Movement India. 
The event organizers encourage people to watch 'Dominion' on YouTube and contact them on social media to join them.
Connect with Animal Save Movement India on the following platforms:
www.instagram.com/MumbaiAnimalSave
www.instagram.com/AnimalSaveIndia
Dailyhunt
Disclaimer: This story is auto-aggregated by a computer program and has not been created or edited by Dailyhunt. Publisher: DevelopXmedia