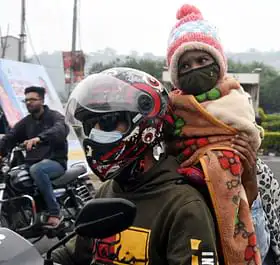 Bhopal (Madhya Pradesh): Light to moderate rain with lightning and thunderstorms is predicted for the next two days in several parts of Madhya Pradesh, including the capital city Bhopal, said regional weather department on Thursday.
As per the weather department, many districts in western parts of the state, including Indore, witnessed light showers on Wednesday and it is expected to cover more divisions such as - Bundelkhand, Mahakaushal, Vindhyanchal and Bhopal by Thursday and Friday.
Data provided by the regional (Bhopal) weather department, till 8.30 a.m. on Thursday, the highest rainfall in the last 24 hours was recorded at 37 mm in Barwani district, followed by 35 mm in Dhar district.