Home
Iron rice: Increasing diversity in diet is a better solution to anaemia than chemical fortification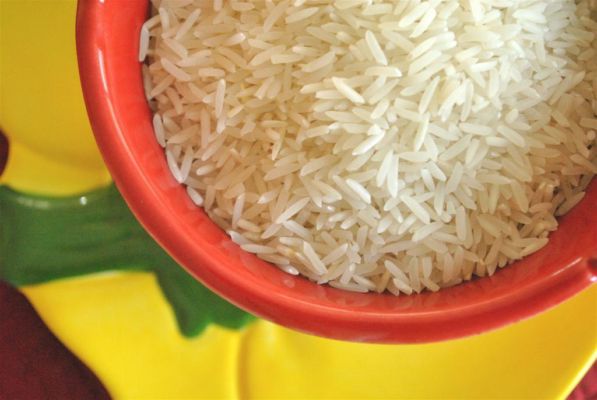 A group of 18 health experts in India have raised concerns about the country's strategy to fight malnutrition through food fortification. They argued for "extreme caution" in implementing new chemical interventions to address micronutrient deficiencies.
The team of experts, consisting of nutritionists, epidemiologists and economists, caution specifically against iron supplementation, in an article published in the American Journal of Clinical Nutrition July 28, 2021.
The Government of India is on course to adopt a policy on mandatory fortification of rice distributed through the social safety network programs such as Integrated Child Development Services and mid-day meal schemes.
The scheme was initiated in 2019-20 and Rs 174.64 crore was sanctioned for a three-year pilot run.
It was rolled out in recently Madhya Pradesh and fortified rice is being provided through the targeted public distribution system in Singrauli district.
This scheme will run till 2023 and rice will be supplied to the beneficiaries at the rate of Re 1 per kilogram.
Such interventions of iron fortification are not being monitored and there is no evidence to show that it has any benefit, experts pointed out. Instead, such fortification can be harmful, they argued.
For example, consumption of excess iron by pregnant women can adversely affect fetal development and birth outcomes. These children have increased risk of contracting chronic diseases.
There is no direct link between anaemia and iron deficiency, scientists at the National Institute of Nutrition in Hyderabad observed in a recent study. Anaemia is high among poor children in the rural areas but iron deficiency is more among the urban and rich across the country.
In light of this, the researchers suggested that instead of fortification, the quality of diet should be improved. Increasing the intake of foods from animal sources and fruits would help more, they said.
National Institute of Nutrition, too, recommended that a diverse natural diet is required to meet the normal population need of micronutrients in its Nutrient Requirements of Indians released 2020.
In India, operational problems have complicated the problem. For example, the prevalence of anaemia is magnified because of the use of inappropriate haemoglobin cut-offs to diagnose the malady in children and pregnant women, said Anura Kurpad, the lead author of the article.
The method of measurement of haemoglobin also inflates anemia prevalence. The values are measured through capillary blood rather than the venous blood, which is fallacious, since the haemoglobin concentration in these two samples can differ by as much as 1 gram per day.
The researchers are worried that the push towards fortification is more to help the industry than the people. "This is an international market driven solution and doesn't have a scientific logic," said Arun Gupta, a pediatrician working on child health and nutrition policy.
Mandatory fortification will create markets that will be hard to withdraw when we have achieved the target of reduced micronutrient deficiency.
The fortification expenditure of only the rice delivered through the social safety networks will cost the public exchequer about Rs 2,600 crores annually.
The estimate is based on government data. Is the product of the additional cost of the fortified rice (73 paise or approximately $0.01/kg) and the estimated 33.9 million tonnes annual national demand of rice for the social safety net government programmes.
The industry seems happy to piggyback on such health claims. LT Foods, a popular rice processing brand, launched "Daawat Sehat", a variety Basmati rice fortified with iron.
The product is being promoted as Poshan Waala Chawal (fortified rice) which alone, without the usual daal (pulses) or sabji (vegetables), is enough to provide the needed nutrition.
"In the backdrop of the already ongoing public health initiatives of iron supplementation, food fortification represents an avoidable and wasteful expenditure with no palpable benefits, but on the contrary the risk of potential harm," said HPS Sachdev, one of the co-authors of the study.
The money will be better spent on alternative diet based sustainable solutions and improving the access to quality healthcare in the public sector, he said.
We are a voice to you; you have been a support to us. Together we build journalism that is independent, credible and fearless. You can further help us by making a donation. This will mean a lot for our ability to bring you news, perspectives and analysis from the ground so that we can make change together.
Comments are moderated and will be published only after the site moderator's approval. Please use a genuine email ID and provide your name. Selected comments may also be used in the 'Letters' section of the Down To Earth print edition.
Dailyhunt
Disclaimer: This story is auto-aggregated by a computer program and has not been created or edited by Dailyhunt. Publisher: Down to Earth