People
Ananya Moolmane's Equal Souls project is worth your support in the current times. Here's why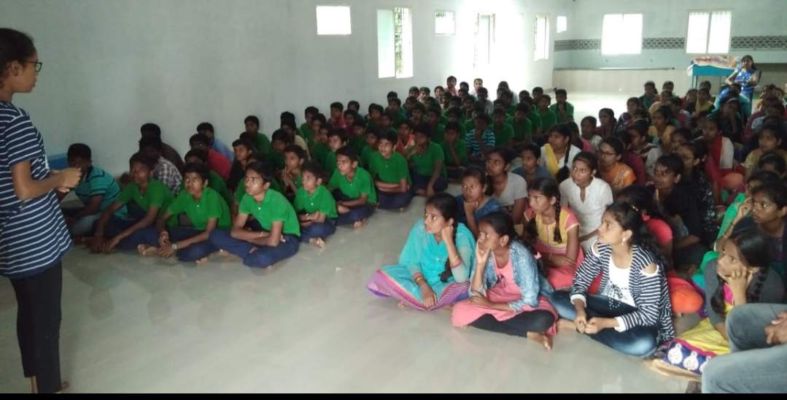 Nelson Mandela, the revolutionary leader from South Africa, had rightly said, 'Education is the most powerful weapon which you can use to change the world'. A student of grade VIII,Ananya Moolemanefrom National Public School, Rajajinagar, is working on a project that follows the same line of thought. She started her projectEqual Soulsin April 2019 as a part of the UN Sustainable Development Goals and under the guidance of 1 Million For 1 Billion (1M1B), a foundation that works to hone the leadership skills of students and help them solve real-life problems of our society. Explaining how she came across the organisation, Ananya says, "Our school once informed us that any student can apply for 1M1B's Future Leaders Programme. I applied for it and after several rounds of interviews, I was selected. The participants were asked to talk about the problems of the society that really bother us. I spoke about the discrimination of people based on caste and religion and about the several incidents happening today, especially of students committing suicide in educational institutions due to caste discrimination and so on."

Another motivator lent her the voice she needed to speak out boldly — titled Ambedkar : India's Crusader for Human Rights,the book speaks about how some people have been struggling for their rights for many years and how they were silenced for speaking up. Ananya selected Diddige, a village near Davangere district in Karnataka, to implement her Equal Souls project. "I went around the village conducting sessions and a survey for which I spoke to about 60 people. I found that people from oppressed castes can afford food and water, but they can't afford quality education. Hence, I decided to raise funds to provide education for children from oppressed castes. I raised `92,000 in two weeks for this cause through Milaap. Simultaneously, I conducted street plays in my school and outside it to create awareness about how caste discrimination can impact the society. One of the street plays was based on a real-life incident of a 26-year-old girl who committed suicide in a Mumbai institute because she was discriminated on the basis of caste. It was a sad incident and until we can stop caste discrimination, people will continue to harm themselves or die."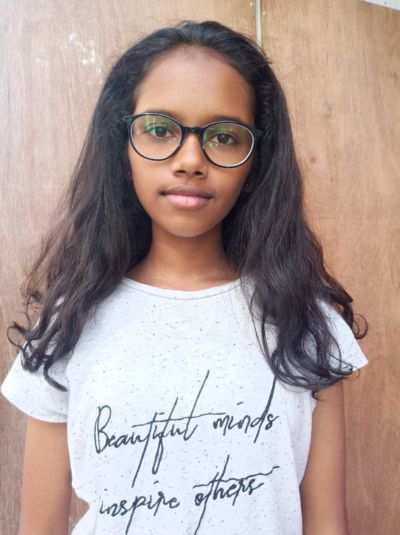 Ananya Moolemane is raising funds to provide quality education to 10 children from oppressed community
This 14-year-old's fundraising campaign is still going strong as she aims to provide quality education to at least 10 more children in one of the schools in Diddige village. "I visited Rural Public School run byAkshara Jyothi Education Trustin Diddigi and discussed my project with them. The actual cost of education from kindergarten to class X is more than one lakh, but the school agreed to provide it at a subsidised cost. I happily agreed and decided to work for 10 children. Once I am successful in raising money for these 10 kids, I want to help a few more kids who are unable to afford education," says Ananya has reached out to 256 people already and aims to reach out to many more.
As a part of this Future Leaders Programme, Ananya along withother children wasselected to represent India at 1M1B's Activate Impact Summit to be held at the United Nations headquarters in New York on December 4. She presented about herproject and the cause shehave been fighting for to the delegates present there.
Dailyhunt
Disclaimer: This story is auto-aggregated by a computer program and has not been created or edited by Dailyhunt. Publisher: edexlive