Posts
World Asteroid Day or International Asteroid Day: Quotes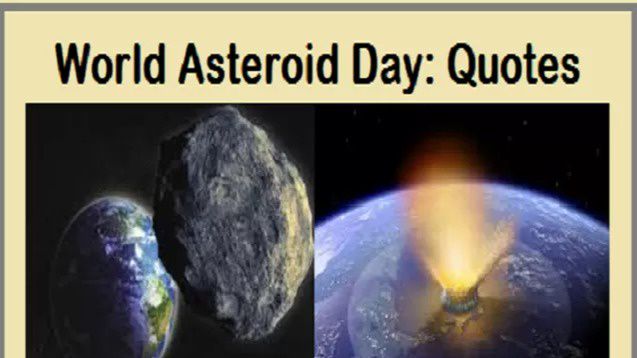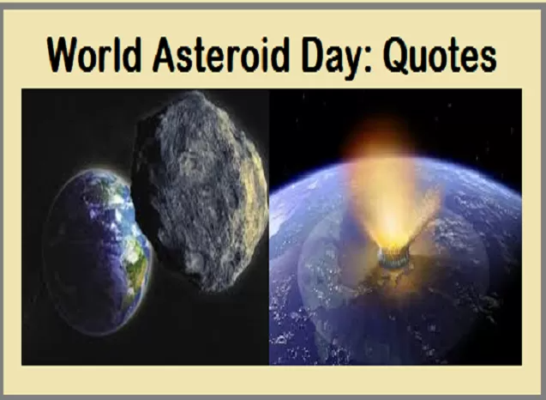 If the Earth gets hit by an asteroid, it's game over. It's control-alt-delete for civilization. – Bill Nye
"The dinosaurs never saw that asteroid coming, what's our excuse?"  – Neil deGrasse Tyson
"Noise proves nothing. Often a hen who has merely laid an egg cackle as if she laid an asteroid."  – Mark Twain .
"There's no accepted global policy on what to do about asteroid impacts." – Rusty Schweickart .
"I think every time we send a spacecraft to an asteroid or comet, we learn more." – Carrie Nugent .
  ."An asteroid can literally destroy 80 or 90 percent of the species that are alive on Earth. These are big events. I mean, this is called extinction."  – Rusty Schweickart
Dailyhunt
Disclaimer: This story is auto-aggregated by a computer program and has not been created or edited by Dailyhunt. Publisher: EEROJU.online