Thousands of opinions clashed when various scientists and wise men were assigned the duty to find the official Indian currency rupee symbol in 2010. The stipulation laid by the government of India stated to draft a symbol that would reflect the tradition as well as the cultural ethos of the country. The government of India was flooded with about 3,000 applications. And the credit for the design was achieved by Udaya Kumar which was later approved by the cabinet.
1. The Proud Creator Of Indian Rupee Symbol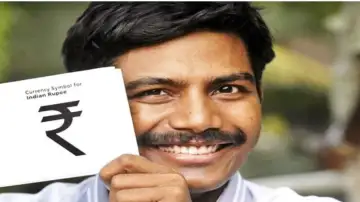 via
Udaya Kumar Dharmalingam, an associate IIT Guwahati professor was the chosen one out of the 3,331 applications received by the Ministry of Finance, Department of Economic Affairs made it official and the design for the rupee symbol was selected.