Health
What to Know About Malaria: Causes, Symptoms and Treatment
Malaria is a disease caused by Plasmodium, a single-celled parasite that is spread around by the mosquitoes.
Once the parasite enters the bloodstream of a person, it begins to destroy the liver cells and the red blood cells. This damage to the cells manifests as various symptoms, and in severe cases, can also prove fatal.
Malaria is a global health problem and it affects millions of people, particularly,
Children under the age of 5

Pregnant women

Patients with health conditions like HIV and AIDS.
People in tropical and sub-tropical regions have a higher risks of contracting malaria so much so that the broad region around the equator including Latin America, Sub-Saharan, South Asia and South East Asia is known as the malaria belt.
How Does Malaria Spread?
There are around 100 of plasmodium species but only 5 of them are responsible for the spread of malaria in humans.
The female mosquito Anopheles is responsible for the spread of malaria as it feeds mainly on human blood unlike the male mosquitoes which feed on nectar.
P. falciparum, in particular, is responsible for 90 percent of the deaths from malaria. The mosquitoes pick up the plasmodium by biting an infected person.
Later, the same mosquito transfers the parasite to another person through their saliva.
The dangerous microbes find their way into the red blood cells where they breed resulting in the swelling up of red blood cells which eventually explode.
The toxic materials spread by the dead red blood cells cause a strong immune response leading to flu like symptoms of malaria.
Since Malaria is transmitted through blood, it can also be caused due to organ transplant, shared needles or syringes or a blood transfusion.
The female Anopheles mosquito also lay eggs in still or slow moving water which turn into larvae in humid conditions and becomes the breeding ground for the same.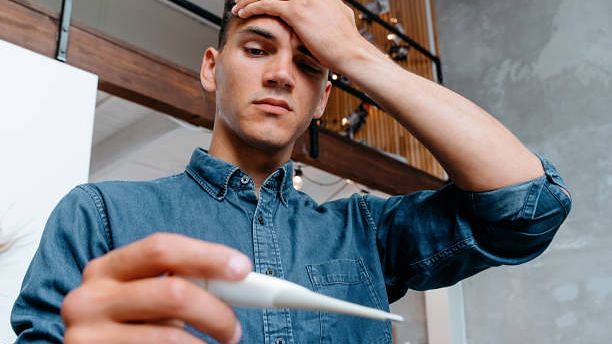 High fever, sweating and chills are common symptoms of Malaria
Symptoms of Malaria
Moderate to severe shaking chills and high fever
Extreme fatigue and sweating

Damage to the red blood cells may result in Anemia

Head ache and Body ache

When the brain is affected, it is known as cerebral malaria which results in coma, seizures or altered mental status

When the liver is affected, it is known as bilious malaria and results in diarrhea, vomiting, jaundice and liver failure.

Other organs affected due to the malaria may include kidneys, lungs and spleen.
Diagnosis of Malaria
Several blood tests can detect the presence of the parasite and can help determine if the person is infected by malaria, as well as the type of parasite causing the symptoms.
There are various types of blood tests for malaria, few of them might take days to show the results and some might show the results in as less as 15 minutes. The two types are:

Rapid Detection kits that are simple and quick to show results but are expensive and might show positive results even after the person has recovered.

Peripheral smear examination which includes thick blood smear that helps to locate the parasite sitting in the red blood cells and thin blood smear that helps in direct identification of plasmodium.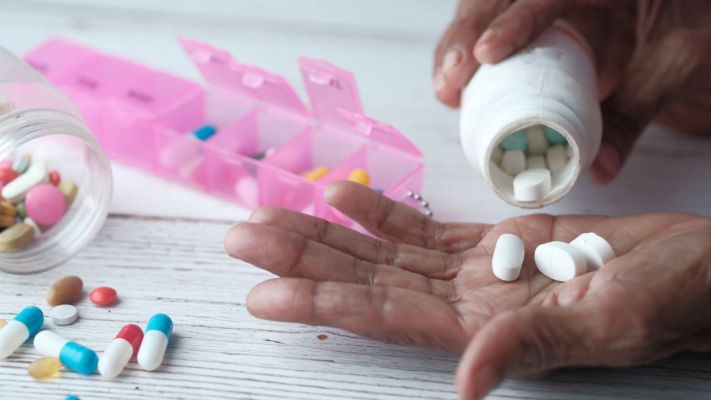 No drugs except chloroquine can be taken for malaria without a proper diagnosis
How is it Treated?
Treatment of malaria depends on the different stages of malaria. Anti-malarial like chloroquine can be used in cases of clinical suspicion of malaria.
Drugs like vivax and falciparum are used only in cases of severe malaria or when the patient has been diagnosed with malaria after the clinical tests.

Malarial drugs are mainly short acting and long acting and it is important to know the difference and the type of drugs because malaria is treated with the combination of these drugs (one short acting drug + one long acting drug).

Only Chloroquine is used alone without any other combination drug.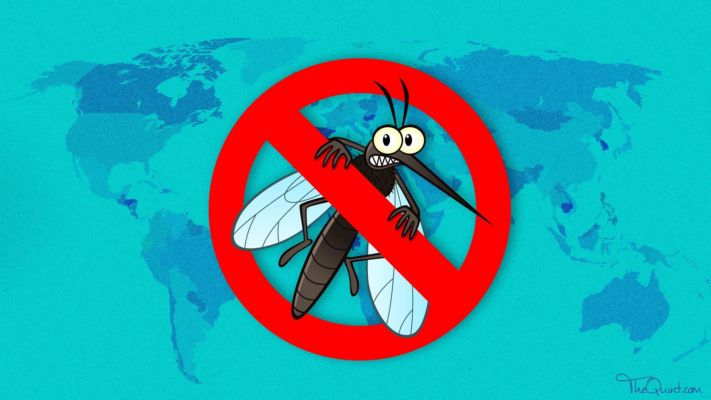 Malaria is one of the world's leading causes of illness and death, affecting more than 219 million people in 90 countries around the globe.
How to Prevent Malaria?
Using the mosquito nets over all sleeping areas and applying mosquito repellants while going out.

Malaria causing mosquitoes breed in still or slow moving waters. So, it is important to cover the lids of water containers and avoid accumulation of waters during the monsoons for a long period of time.

Spraying anti-mosquito solutions and products to stop the spread of disease causing mosquitoes and kill the malaria mosquitoes, if any.

Taking the anti-malarial drugs like prophylaxis after travelling to areas with rising malaria cases. Chloroquine can be taken weekly on long trips to such places and is safe for the pregnant women as well.

Wearing full sleeve shirts and full length bottoms to avoid any mosquito bites.
There are various drugs that can be used for the treatment of malaria but they should not be used without consulting a doctor or before a test.
It is always a smart idea to know about the causes of malaria to keep the disease at bay and know about the symptoms so that one does not panic on the sudden onset of these symptoms.
Dailyhunt
Disclaimer: This story is auto-aggregated by a computer program and has not been created or edited by Dailyhunt. Publisher: Fit