Football World Cup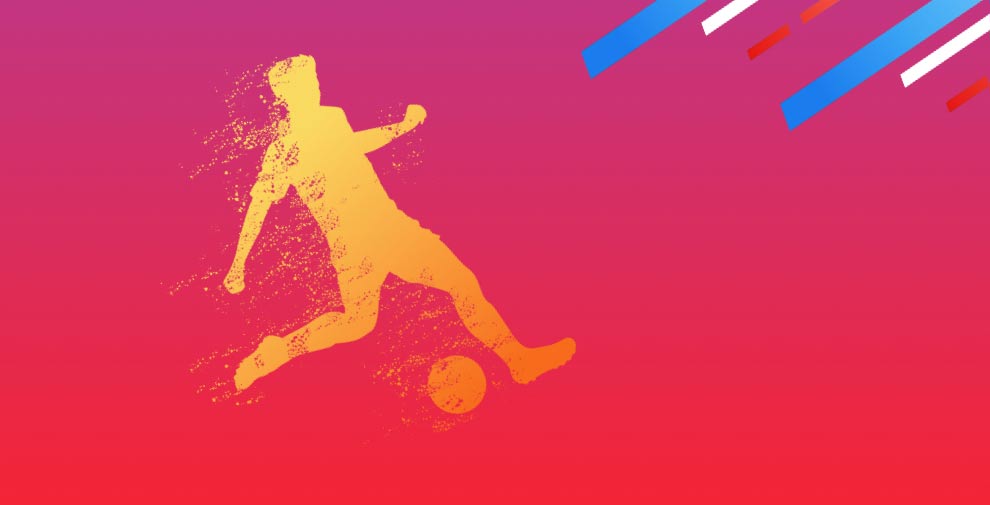 Football World Cup
Home

Hey we are ours! Brazil-Argentine envious supporters can now say this with a backlash. There is nothing wrong with the throat, but if you lighten yourself a little. Who knows, they can claim to be their brothers and sisters who are away from the shadow of each other. Brother! If not, what is the start? Russia broke the heart of two 'brothers' in the World Cup. Drawing 1-1 with Iceland to play in the first World...

Home

'You are favored.' 'No, no, you!' From tomorrow onwards, the question of wishing the World Cup will be terrifying. The beginning of all the favored outfits is not that good at all. Spain, Argentina have started with a draw. After the 1982 World Cup, Germany started the World Cup with the first rate. Brazil has also lost the fate of the favorites. Neymar's World Cup...

News

Moscow, June 18: Uruguayan right-back Guillermo Varela has revealed his dream to play for the Spanish La Liga giants Barcelona along with his native striker Luis Suarez. There is the rumours have appeared that the La Liga club has shown their interest to sign the Penarol defender. Though Varela is currently focusing the ongoing 2018 FIFA World Cup in Russia, he seemed very...

Home

The star footballer made a penalty in the 64th minute of the game against Iceland. Argentina missed out on two crucial points after they were held to a 1-1 draw against debutants Iceland in their group D clash on Saturday. Annes Halldorsson successfully defended the ball when Messi made a penalty. Argentina stands third in the points table with one point, with Croatia (three...

Tech Update

FIFA World Cup 2018 is going with full enthusiasm and people are all the more excited to watch the matches. This exciting game hinges on the eyes of football lovers around the world. People are very excited to watch the matches, which last for 31 days and they want frequent updates. But being stuck in front of the TV throughout the day is also not easy for...

News

Bengaluru, June 18: The brilliant Brazil that everyone want to see were missing for large part from the park against Switzerland on Sunday (June 17) during a Group E clash. What we had was a team sparkled only in isolation but on the other hand Switzerland was nippy and made Brazil pay heavily for their slouch-coach game. The Europeans walked away with a highly deserving 1-1 draw....

News

Rostov Arena, June 18: World Cup winners don't always arrive at tournaments ready-made. And apparently, Switzerland enjoy making them sweat. In South Africa in 2010, the Swiss stunned heavy favourites Spain 1-0 in their opening group game, as Vicente Del Bosque's side got off to a false start. It didn't prevent them from lifting the trophy a little under...

Home

Samara (Russia), June 18: Aleksandar Kolarov curled in a superb freekick as Serbia beat Costa Rica 1-0 in a rather listless Group E match of the FIFA World Cup here on Sunday. Kolarov's 56th minute attempt was one of the few notable moments of a match that saw both teams struggle to create scoring chances. With three points in their kitty from the match of the group, Serbia will aim to...

Home

Nizhy Novgorod (Russia), June 18: Uruguay midfielder Carlos Sanchez said on Sunday that he was living the dream after making his FIFA World Cup debut against Egypt in their opening match in Russia on Friday. Sanchez made an assist from a free kick to his compatriot Jose Maria Gimenez to give Uruguay a late 1-0 win over Egypt on Friday. It was Uruguay's first victory in an opening match of the...

Home

Kazan, June 18: Colombia right back Santiago Arias on Sunday said that his team wants to start its 2018 FIFA World Cup run in an auspicious fashion when it takes on Japan, its first Group H rival. 'We have not started (the tournament) yet, but we have clear objectives as well as things we have to continue working on. We want to start off on the right foot,' the PSV Eindhoven player spoke at a...
Loading...