Home
J&K: Drop In Security Forces' Deaths, But Not In Terror Attacks Latest Articles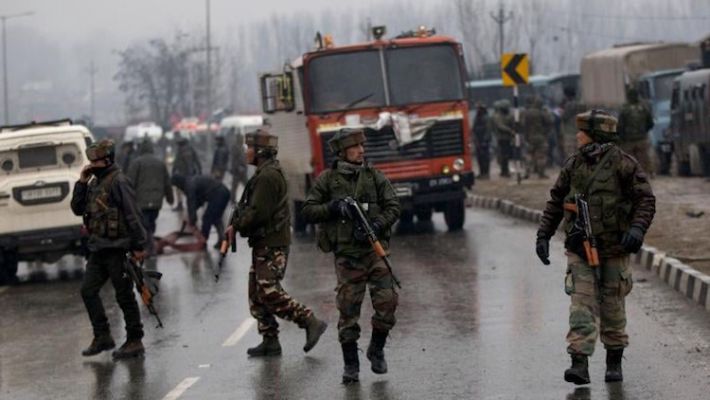 The intention behind abrogation of Article 370 from Jammu and Kashmir was to end terrorism in the Valley. However, this does not seem to be happening. On the contrary, BJP workers have been continuously targeted in the Valley for some time now, which is very worrying. On Wednesday, three BJP workers were murdered in Kulgam district. A local BJP president, his father and brother were killed by terrorists in Bandipora in July. In August, the head of a village council and a BJP leader was shot dead by terrorists. So far this year about 10 BJP workers have been killed. Statistics show that compared to last year, while the death toll of civilians and security forces personnel has dropped, the death toll of terrorists has gone up. But there has been no significant reduction in terrorist incidents.
Delhi Faces Double Whammy Of COVID-19 & Pandemic, Records Coldest October In 26 Years
According to South Asia Terrorism Portal, 26 civilians have died in terrorist incidents in J&K till October 28 this year. This figure was 42 last year. So far this year, 49 soldiers have been martyred in different terror attacks. This figure was 78 last year. Obviously, these figures present a very positive picture and it seems that peace in Kashmir is returning. A look at figures related to terrorists/infiltrators and fundamentalists, then last year 163 terrorists were shot down and till October 28 this year, 206 terrorists have been eliminated. While there were 135 terrorist incidents in 2019, 123 terror attacks have taken place till October this year. These figures clearly showed a significant decrease in terrorist incidents this year compared to last year.
Dailyhunt
Disclaimer: This story is auto-aggregated by a computer program and has not been created or edited by Dailyhunt. Publisher: Go News