GST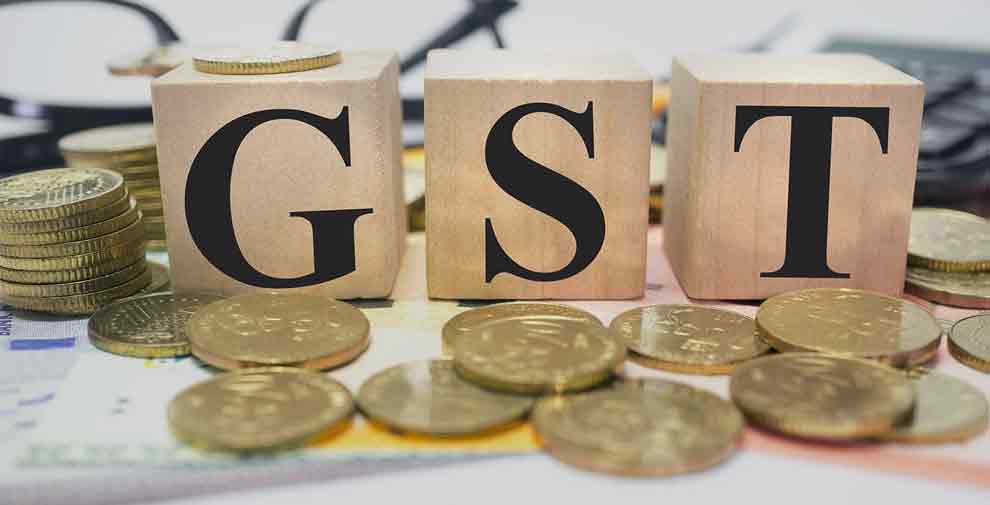 GST
Latest

Former Union Minister P Chidambaram joins the ongoing 'Mersal' battle with a Saturday morning tweet. Chidambaram has tweeted 'BJP demands deletion of dialogues in 'Mersal'. Imagine the consequences if 'Parasakthi' was released today,' 'Notice to film makers: Law is coming, you can only make documentaries...

Latest

Taking a strong exception to BJP's opposition to Tamil movie Mersal mocking the GST, actor Kamal Haasan on Friday said the film was certified, adding that critics should not be silenced. Mersal, the Vijay starrer film, came under criticism from the BJP. The BJP registered its displeasure over some dialogues in the movie that questioned the implementation of the Goods and Services...

Top Stories

About 36.84 lakh taxpayers filed GSTR-3B returns or summarised returns for September as on 7 pm today, a government official told BloombergQuint. The deadline for filing the initial returns in GSTR-3B for September under the Goods and Services Tax regime ends midnight tonight. Returns filed on the last day increased by over four lakh as compared to the previous month, said the official...

Top Stories

As many as 33 lakh GST returns for September have been filed till noon and 75,000 sales data is being uploaded on the GSTN portal on an hourly basis, its Chairman Ajay Bhushan Pandey said today. The deadline for filing the initial returns in GSTR-3B for September under the Goods and Services Tax regime ends midnight tonight. In an interview to PTI, Pandey said that the GSTN...

Latest

Bengaluru, Oct 20: Karnataka Chief Minister Siddaramaiah has urged the Centre to exempt handmade products from the ambit of the Goods and Services Tax. In a letter to Union Finance Minister Arun Jaitley yesterday, Siddaramaiah said: 'I am writing to raise a very critical issue that the GST council should take note of and decide on a priority basis.' He said he has received...

Top Stories

The Goods and Services Tax on restaurant bills may be reduced at the GST Council's next meeting in November. The Council may lower the rate to 12 percent from 18 percent, with the caveat that such eateries cannot avail the benefit of input tax credit, a senior government official told BloombergQuint on the condition of anonymity. Currently, air-conditioned restaurants charge an 18 percent...

Latest

New Delhi, Oct 18: Rajya Sabha MP Sharad Yadav on Wednesday said people were feeling 'completely depressed' and 'alienated' this festive season, reflecting the economic situation following demonetisation and GST. He claimed that people were also feeling unsafe due to the activism of 'communal forces' in the name of 'gau raksha', 'ghar...

India

New Delhi/Mumbai/Kolkata/Chennai/Bengaluru, Oct 17 : Come Dhanteras, and the hunger for gold, so visible among Indians, has helped them tide over the impact of demonetisation and the Goods and Services Tax (GST), as customers thronged jewellery stores on Tuesday. "We have witnessed very good footfall. Demand for jewellery is definitely higher...

India

Chennai, Oct 17: Terming GST as a path breaking measure of the government, Vice-President M Venkaiah Naidu said any new initiative will face problems but said the focus should now be on implementation of the tax reform and making it more people friendly. 'Any new legislation, any tranformation, there will be some problem and there are problems, how can anybody deny, the debate...

Latest

Gandhinagar, Oct 17: We all know Prime Minister Narendra Modi is a great spin doctor when it comes to changing narrative regarding even the most controversial subjects like demonetisation, which he well demonstrated during the Uttar Pradesh Assembly elections earlier this year as the Bharatiya Janata Party (BJP) won handsomely in spite of just a few months...
Loading...