GST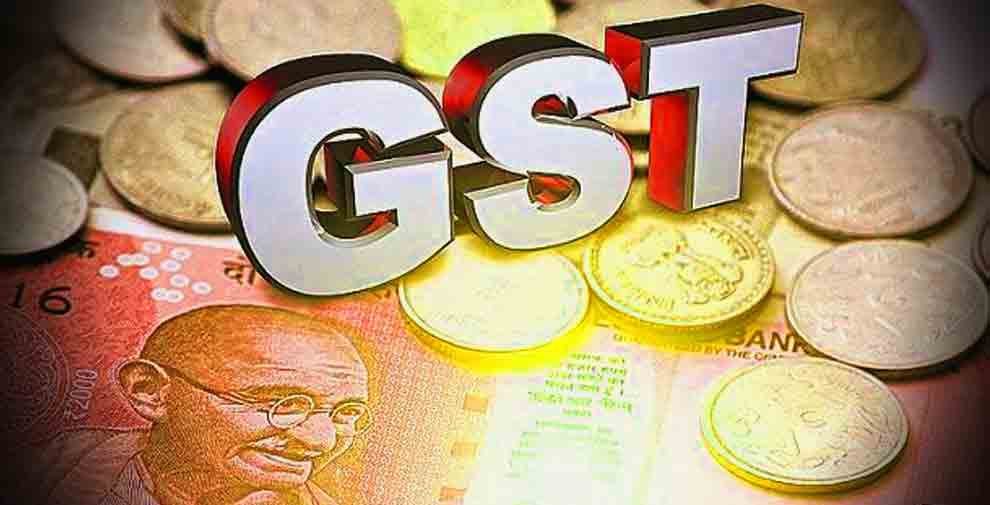 GST
Home

New Delhi, July 21 (IANS) The GST Council on Saturday approved the proposal to open migration window for taxpayers, who received provisional identification numbers but could not complete the migration process, till August 31. "The taxpayers who filed Part A of Form GST REG-26, but not Part B of the said form are requested to approach the jurisdictional central tax or state...

Business

Mumbai July 22 (IANS) National Award winning Bollywood actor Akshay Kumar whose film "Pad Man" tried to create awareness on menstrual hygiene has thanked the GST Council for making sanitary napkins Goods and Services Tax (GST) free. Expressing his happiness Akshay tweeted on Saturday: "One of those days when a news brings tears of joy as a cause close to your heart...

Latest

New Delhi, July 21: Kerala Finance Minister Thomas Isaac on Saturday termed the GST Council's decision to cut rates on consumer durables as "undemocratic and non egalitarian" and said that instead the rates on daily necessities should have been reduced. The GST Council, chaired by Union Finance Minister and comprising state finance ministers, today cut rates...

Home

In a major relief to the middle-class consumers, the all-powerful Goods and Services Tax (GST) Council on Saturday slashed tax rates on more than 50 goods including refrigerators, small televisions and washing machines, which would now be taxed at 18 per cent, cut from the current 28 per cent. Besides, the Council has also exempted GST on...

Other-Business-News

To promote tourism, now 28 per cent tax will be applicable only when the hotel bill is Rs 7,500 or above. New Delhi: In one of the biggest moves to woo women voters and the middle class before the 2019 Lok Sabha elections, the GST Council on Saturday exempted several items of daily use from tax, and slashed rates on a series of consumer products and household appliances. It also cut tax rates to give...

Business

New Delhi: The GST Council on Saturday cut tax rates on several general-use items such as TV, washing machine and refrigerators. Not just that, conceding to a year-long demand, the Council has now put sanitary napkins under the exempted category. The new rates would come into effect from July 27. The rate reductions is estimated to cost the government exchequer nearly Rs...

Opinion

The Goods and Service Tax (GST) regime, that was launched on 1 July 2017 with great fanfare, has now completed one year, during which time there has been considerable upheaval in the Indian economy. A year is rather a short time to evaluate a complex, disruptive and transformational tax reform like the GST. Only a naïve person could have expected that creating a country-wide, unfragmented and unified market by eliminating the...

National

The GST Council on Saturday brought down taxes on a host of consumer items, mainly white goods, making them cheaper. It also made a massive simplification in return filing, exempting 93% or about 80 lakh dealers from filing monthly GST returns. Airconditioners, refrigerators, certain television sets, paints, leather goods were among the 17 out of 49 goods in the highest bracket of 28% that were brought down to...

Current Affairs

New Delhi: The GST Council on Saturday cut rates on over 100 items, including footwear, refrigerator, washing machine and small screen TV, while the widely demanded sanitary napkins have been exempted from the levy. The highest tax bracket of 28 per cent has been rationalised further with rates on daily-use items like perfumes, cosmetics, toiletries, hair dryers, shavers, mixer grinder, vacuum...

Home

The GST Council in its 28th meeting held here today under the Chairmanship of Shri Piyush Goyal , Union Minister for Railways , Coal , Finance & Corporate Affairs took following decisions relating to exemptions/changes in GST rates / ITC eligibility criteria, rationalization of rates / exemptions and clarification on levy of GST...
Loading...