GST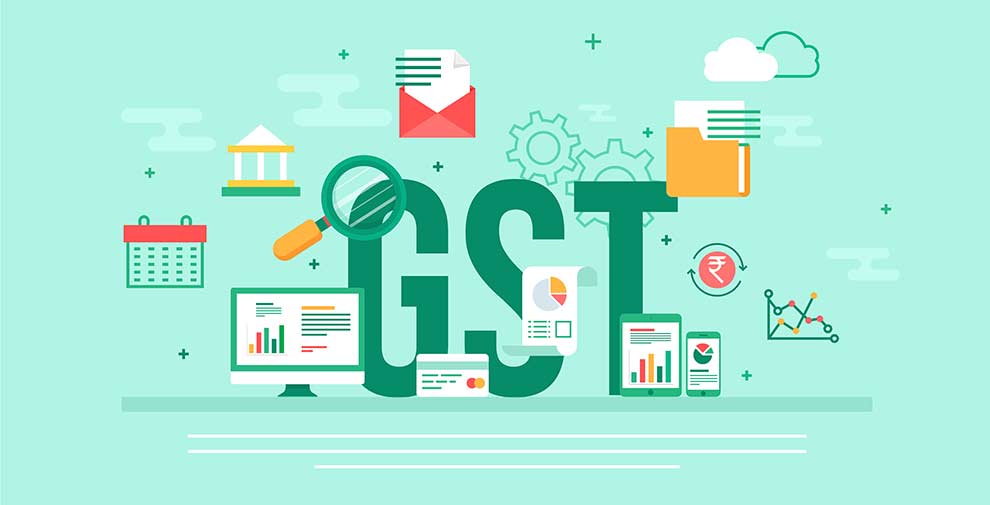 GST
Top Stories

The government has notified October 1 as the date for implementing the tax deducted at source and tax collected at source provisions under Goods and Services Tax law. As per the Central GST Act, the notified entities are required to collect TDS at 1 percent on payments to goods or services suppliers in excess of Rs 2.5 lakh. Also, states will levy 1 percent TDS under state laws....

Top Stories

The Finance Ministry today extended the last date for filing final sales return GSTR-1 to Oct. 31 for the taxable period between July and September 2018. The ministry also waived the late fee for the delayed filing of returns. It said that the number of taxpayers who have filed summary sales return GSTR-3B is substantially higher than the number of taxpayers who furnished GSTR-1. "In...

Latest

New Delhi, Sep 10: The Opposition political parties plan to target the National Democratic Alliance (NDA) government on many economic issues during the band. Besides rising petrol and diesel prices, the issue of Goods and Services Tax (GST), devaluation of Rupee and even Rafale will figure during protest. The Congress leaders said, "We demand that petrol and...

India

New Delhi, Sep 7: While the Bharat Bandh called on September 6 received a tepid response, India could expect a shut down on September 10. The Congress party said that it would organise a nationwide shutdown on September 10 against the government's 'fuel loot.' Congress communication in-charge, Randeep Surjewala blamed the government for the fuel price hike and alleged that the...

Latest

New Delhi, Sep 4: Goods and Services Tax (GST) council on Tuesday recommended GST rates reduction on Washing Machine, Refrigerator, Water Cooler, Hair Dryer, Vaccum Cleaner and Mixer from 28 percent to 18 percent. Bring petrol, diesel under GST immediately: Chidambaram The Central Board of Indirect Taxes & Customs, responsible for administering Indirect Taxes, tweeted the...

Top Stories

Levying Goods and Services Tax on overseas air tickets violates international norms and also weakens the competitiveness of carriers, said Alexandre de Juniac, chief of International Air Transport Association. He also flagged various concerns about the Indian aviation sector, including high jet fuel prices, infrastructure woes and privatisation of airports. IATA is a...

India

New Delhi, Sep 4: Former Union Finance Minister and Congress leader P Chidambaram said the Centre and states must act together to bring petrol and diesel under GST immediately. Taking to twitter Chidambaram wrote: "Relentless rise in prices of petrol and diesel is not inevitable. Because the price is built up by excessive taxes on petrol and diesel. If taxes are cut, prices will...

Top Stories

About 1,800 businesses that were registered under the earlier VAT and service tax regime have applied for migrating to the goods and service tax regime. The GST Council, in its meeting in July, had allowed businesses with provisional GST ID to migrate to the new GST regime. The Central Board of Indirect Taxes and Customs (CBIC) had then asked these taxpayers to approach the jurisdictional...

Top Stories

The government spent Rs 132.4 crore on advertisements for Goods and Services Tax, an agency under the Ministry of Information and Broadcasting has said in reply to a Right to Information query. The expenditure on GST advertisements through print media stood over Rs 126 crore, according to the Bureau of Outreach and Communication under the ministry. It, however, said there was "nil"...

India

New Delhi, Sep 3: The government has taken a host of reforms, but much more could have been done over the past four years, said Economic Advisory Council to the Prime Minister (EAC-PM) member Shamika Ravi. The Modi government has introduced Goods and Services Tax (GST), Insolvency and Bankruptcy Code (IBC) and considerably eased the foreign direct investment...
Loading...