GST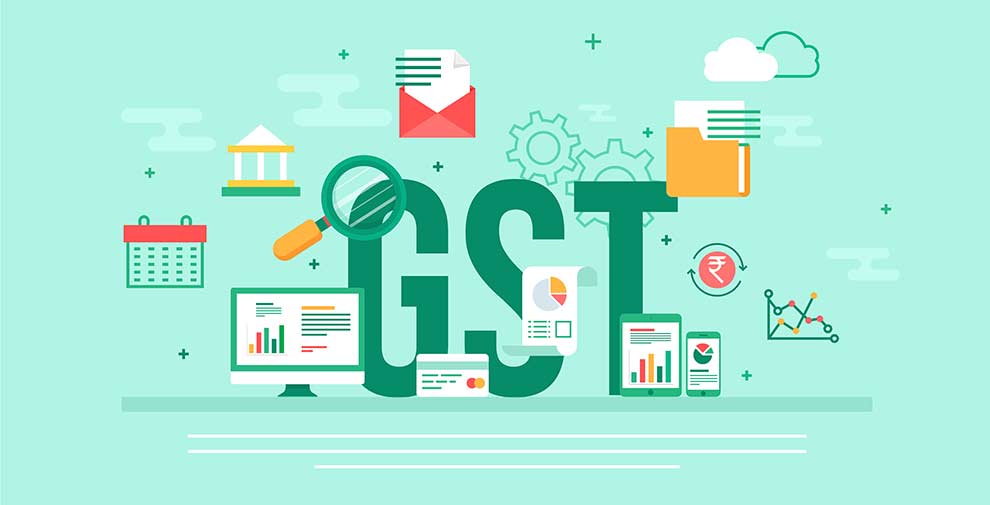 GST
Top Stories

The Directorate General of Anti-Profiteering said that Hindustan Unilever Ltd. profiteered to the extent of Rs 495 crore by not passing on the benefit of a reduced Goods and Services Tax rate to consumers, an official aware of the development told BloombergQuint. That's more than three times the Rs 160 crore India's largest consumer goods maker voluntarily deposited...

Latest

New Delhi, Nov 11: The GST implementation was a "monumental reform" which had disruptionist impact on growth only for two quarters, Finance Minister Arun Jaitley said on Sunday, hitting out at "critics and cynics" who blame it for hurting the GDP expansion. The remarks come a day after former RBI Governor Raghuram Rajan blamed the indirect taxation reform for...

Top Stories

The goods and services tax compensation paid to states by the central government declined to over Rs 11,900 crore during August-September, an official said. The bi-monthly GST compensation paid during the June-July period was Rs 14,930 crore, nearly a fourfold jump from Rs 3,899 crore paid in April and May. "Over Rs 11,900 crore has been released to the states...

Top Stories

The Haryana government has announced a plan to safeguard its revenue against fraudulent activities by taxpayers. It has laid down guidelines to determine when the input tax credit under Goods and Services Tax regime can be blocked for a taxpayer. Experts are divided over the implications and the ability of the state tax department to issue such a circular. What's...

Top Stories

The Finance Ministry said on Thursday that Goods and Services Tax refund of Rs 82,775 crore to exporters has been cleared as on Oct. 31, which is 93.8 percent of the total such claims with the tax authorities. The ministry said in a statement GST refunds worth Rs 5,400 crore is pending with the government which is being "expeditiously processed"....

Top Stories

The Central Board of Indirect Taxes and Customs will daily monitor the grievances of the Ministry of Micro, Small and Medium Enterprises relating to Goods and Service Tax as a part of its efforts to resolve issues being faced by small businesses in the tax regime. The move comes at a time when the government initiated a major support and outreach programme for MSMEs to ensure growth and...

Top Stories

In order to prevent incorrect allocation of Goods and Services Tax revenue among states, the Directorate General of Audit has been asked to scrutinise the accounting software of large service providers like banks and telecom companies, an official said. The issue concerning allocation of revenue in case of inter-state supply of services was raised by some states during...

Latest

New Delhi, Nov 2: The single tax regime introduced by the government of India has not only started generating revenue for the government which has collected Rs 1 lakh crore in the month of October but the new tax regime has also made tax evasion and scam difficult when Goods and Services Tax (GST) department in Delhi filed an FIR against one Kailash Sharma for...

Top Stories

The goods and services tax collection for September improved from previous month and crossed the Rs 1 lakh crore mark. That compares with the Rs 94,442-crore revenue from GST paid for August, according to a Finance Ministry statement. The rise in collection can be attributed to a reduction in tax rates, higher compliance and negligible interference of tax officials, Finance Minister Arun...

Latest

New Delhi, Nov 1: Ahead of festive season, the GST collections in October have crossed the Rs 1 lakh crore mark, Finance Minister Arun Jaitley said Thursday. The revenue from goods and services tax (GST) in September was Rs 94,442 crore. GST mop-up had crossed the Rs 1 lakh crore mark for the first time in April and since then it has remained above the Rs 90,000 crore...
Loading...