Home
World Breast Feeding Week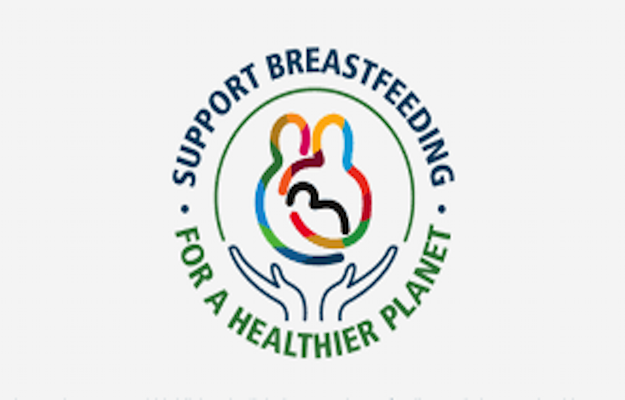 "Here, Doctor has shared some of the precautionary measures that mothers need to practice before feeding their baby with the ongoing pandemic, and most importantly the benefits of breast feeding for the baby at this time."
India,
healthy soch
New Delhi, August 04, 2020:
Here are the various precautionary measures that the new age moms should take while feeding their kids:
With the current pandemic situation, it is advisable for the mother's to wash the breast in gentle soap and water before feeding if they have gone out of their premise prior to feeding time.
It is advisable to wash the hands and use hand sanitizer before picking up the baby if they have done other chores and touched surfaces outside their home like lift buttons etc.
It is safer to use face mask if the household members are unwell or if relatives are visiting.
Also, what can mothers who had been treated with covid positive do about the situation?
1) Covid positive mothers can breast feed as per recent guidelines but have to ensure that they wear N95 masks and wash their hands and breasts with soap water to avoid both respiratory and contact transmission
2)The myth of baby contracting the virus because of breastfeeding does not have enough scientific proof. The breast milk also has cells called antibodies to fight against viruses and bacteria which might help the baby
3) Since most mothers are tested before delivery as per ICMR guidelines the mothers who are negative can breastfeed without any precautions and mothers who are positive can either directly breast feed or give expressed milk to babies and once baby's test results are available can continue feeding practicing the precautionary measures mentioned above.
Benefits of Breast Feeding:
The benefits of breast feeding goes beyond just growth and weight gain. With breast feed, baby develops the benefits of having better immunity which is in priority with the current situation. Hence, there would be less chance of refractive errors, less incidence of allergy, asthma or obesity in the future and also is proven to have a higher IQ due to the presence of growth factors and immune boosting cells in breast milk. Thus, a well breast fed baby will look satisfied, pass adequate urine and gain weight appropriately. They will also have a good bonding with their mother and it also protects mother from getting into postpartum depression.
healthysoch
Dailyhunt
Disclaimer: This story is auto-aggregated by a computer program and has not been created or edited by Dailyhunt. Publisher: Healthy Soch