Entertainment
Raksha Bandhan: 6 Most Astonishing Facts You Will Be Suprised To Know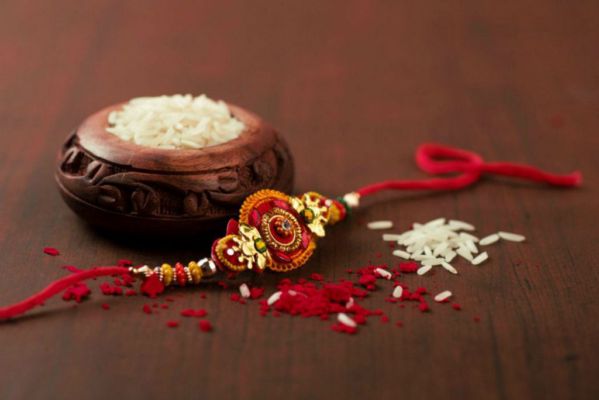 The celebration of the bond between brother and sister is known as Raksha Bandhan which is actually an Indian festival. It exhibits the love between the brothers and sisters as brothers are there to protect their sisters for the entire life. Though it has been celebrated mostly in the northern part of India, the importance of the celebration has been widespread all over the country as well as overseas. But still, there are some interesting yet unknown facts about this festival which would be amazed to learn. Check out some astounding facts about Raksha Bandhan's facts.
THE MYTH OF LORD INDRA: Raksha Bandhan was already originated from the mythology where Indrani tied a thread around the wrist of Lord Indra to save him from the demons as the war was going on between the demons and Gods.
TRACED FROM EPIC MAHABHARAT: When it comes to Raksha Bandhan, it is all about the promise to protect. It was actually witnessed in Mahabharat as when Lord Krishna's finger was cut and started bleeding. Immediately, Draupadi tore her saree and tied a part of it around his finger. It was at this point that Lord Krishna promised her that he would come to her rescue whenever she calls him at the time of need. Well, this was also to be taken as a reason why Lord Krishna saved Draupadi at the time of dishonor at the royal court of Hastinapur by Kauravas.
DID RAKHI PROTECT ALEXANDER THE GREAT? When Alexander The Great invaded India, Alexander's wife sent a Rakhi for Katoch King Porus and then he promised to protect both of them. The King thus by remembering the promise in the mind, decided not to kill Alexander when he was about to see him in the war. But he did not kill him as he saw the Rakhi on his hand. Doesn't it seem interesting to hear?
CELEBRATED ON FULL MOON DAY: Well, the festival is taken to be celebrated on the full moon day of Shravan Purnima which would be in and around August. The celebration would also mark the exchanging the gifts between the brothers and sisters as the brothers would often reward their sisters with Shagun as money. And the sisters would tie their rakhi on the wrist of their brothers.
CELEBRATED OVERSEAS: Rakhi or Raksha Bandhan is not only celebrated in India but also in other countries such as Nepal, Mauritius, USA, Sri Lanka, and UAE. This is because it naturally represents a universal bond between the sisters and brothers.
COMMON FESTIVAL: The festival of celebrating the love between the sisters and brothers does not only belong to a particular religion. But it has been celebrated by Buddhists, Christians, Muslims, and Sikhs as well.
The post Raksha Bandhan: 6 Most Astonishing Facts You Will Be Suprised To Know appeared first on Hello Life 4 U.
Dailyhunt
Disclaimer: This story is auto-aggregated by a computer program and has not been created or edited by Dailyhunt. Publisher: Hello Life 4U