Deep Pandey is a Digital Entrepreneur & founder of 𝗧𝗵𝗶𝗻𝗸 𝗘𝘅𝘁𝗿𝗮-𝗢𝗿𝗱𝗶𝗻𝗮𝗿𝘆 𝗔𝗰𝗮𝗱𝗲𝗺𝘆.
By education, he is a Biotech Engineer & by Passion, a Digital Entrepreneur, who helps employees (KPO/BPO/Corporate,etc) to build Digital Businesses around their passion to get Freedom from pay cheque dependent life.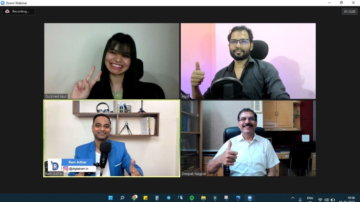 .
His Journey .
  .
After completing his Engineering, he worked with multiple MNCs for more than 7 years in multiple departments including the Research & Development department, Customer service, Social Media Management, also lead the Quality Departments.