News
Mann Ki Baat: PM calls upon people to do something for the sake of country & society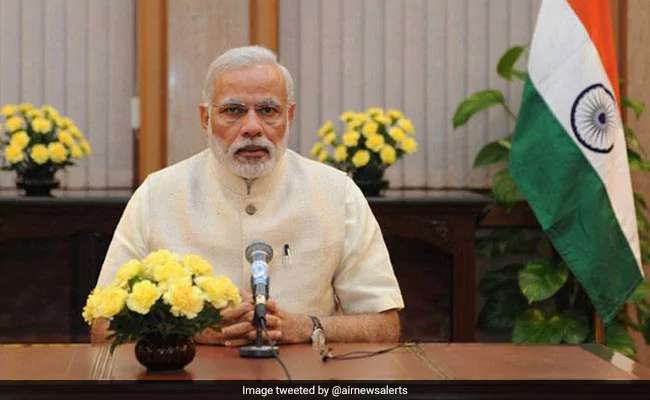 Mann Ki Baat: PM calls upon people to do something for the sake of country & society
New Delhi, Aug 25 (HS): Calling upon the people to do something for the sake of the country, society or just for someone else, Prime Minister Narendra Modi has said that this will be a good, true and genuine Karyanjali to Mahatma Gandhi, a tribute through a good deed.
Sharing his thoughts in his famous radio programme "Mann Ki Baat" today, Modi said that service as a virtue is meaningful when it is performed with a sense of joy- 'Seva Parmo Dharmah'. But simultaneously, deep inner joy, the essence of 'Swantah Sukhaayah' is inbuilt in the spirit of service.
"We can understand this from Bapu's life. Mahatma Gandhi, of course, became the voice of innumerable Indians, in the larger backdrop of upholding human values and human dignity; in a way, he had become the voice of the world. For Mahatma Gandhi, the individual and society, human beings and humanity was everything. Whether it was the Phoenix Farm or the Tolstoy Farm in Africa, the Sabarmati Ashram or Wardha, he laid special emphasis on community mobilization in his own distinct way," Prime Minister said.
He further said, "Should Gandhi 150 just come and go; will it be acceptable to us? No dear countrymen. All of us should introspect, dwell upon it, discuss it, bring it into collective discourse. Joining hands with more people of the society, from all strata, from all age groups; people from villages, cities, men, women, we should ask ourselves."
"As an individual, what can I add to the effort? What value addition could be there from my side? And being collective acquires its own strength. In all the programmes of Gandhi 150, let there be a sense of collectiveness, let there be a spirit of service. Why don't we join hands and let the entire neighbourhood move together?" Prime Minister exerted citizens of the country.
Hindusthan Samachar/Shri Ram Shaw
Dailyhunt
Disclaimer: This story is auto-aggregated by a computer program and has not been created or edited by Dailyhunt. Publisher: Hindusthan Samachar English