Politics
"Democracy is at risk", Sonia Gandhi reminds Congress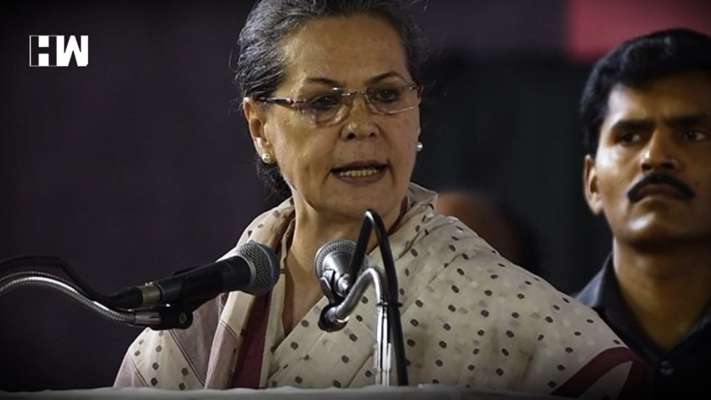 New Delhi | Presiding at a meeting of senior party leaders interim Congress president Sonia Gandhi on Thursday said it was not enough to be aggressive on social media because 'democracy is at risk' and the order has been misled.
Democracy is in changer today. The mandate is abused and in a dangerous fashion. Providing freedom Opponents and leaders such as Gandhi, Patel, Ambedkar with the sole and tragic intent of wrongdoing interpreting this true messages to further their malice, she said.
'The Congress party must have an agitational agenda, and being active on social media is not enough, 'Gandhi advised in a meeting.
The leader also discussed the current slowdown in the economy. 'The economic situation is very grim losses are mounting. General confidence has been shaken, and all the government doing is indulging in unprecedented. Vendetta politics to divert attention from mounting losses,' said Sonia Gandhi.
With mega event for 150th birth anniversary of Mahatma Gandhi and RSS like Preraks on agenda, Gandhi has chaired a meeting as the Congress interim President after taking charge.
The preparations for Gandhi Jayanti are being seen as Congress's strategy to counter the Narendra Modi government's Plans. The grand old party workers will carry out Padayatra across the country, wearing Gandhi Topis and holding seminars.
A source added that Rahul Gandhi, in fact, was the first to point out that RSS, which is considered to be the power behind BJP, was behind the assassination of the Mahatma, an allegation for which he is facing defamation cases.
The BJP, on the other hand, has counteracted Congress by saying that Gandhiji wanted the grand old party to be dissolved after freedom. And so congress should have no relevance now. Many within the BJP say that when leaders talk about 'Congress- Mukt Bharat' this is what is being followed.
Sources say she has told her party that the fight to reclaim ground has to begin with Gandhi Jayanti a kind of Dandi march, which challenged British economic backbone is also being mulled by Congress is at its weakest and most divided.
Dailyhunt
Disclaimer: This story is auto-aggregated by a computer program and has not been created or edited by Dailyhunt. Publisher: hwnews.in