Politics
Journalist turned politician, Supriya Shrinate is the newest Congress spokesperson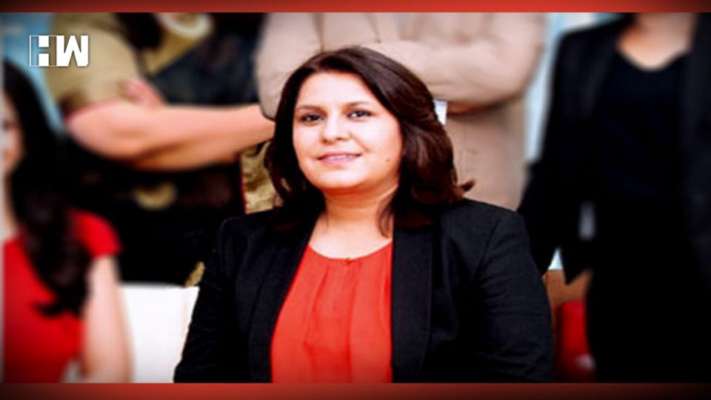 New Delhi| The latest addition to Congress' communication team is former journalist turned politician Supriya Shrinate. The Congress communication department head Randeep Singh Surjewala informed the decision. In a press release, he said that the appointment of Supriya Shrinate as a spokesperson of the party has been approved by Congress President Sonia Gandhi.
The decision comes amidst the Congress' effort to bring in a new batch of leaders after the loss in 2019 Lok Sabha elections.
Supriya Shrinate's stint with Congress began six months ago. Before joining politics Supriya was a Television journalist with a career spanning across 17 years. Just before the Lok Sabha elections, she joined the Congress party and was also given a ticket to contest from Maharajganj parliamentary seat of Uttar Pradesh. However, she couldn't win the seat.
She started her career as a reporter in the India Today group. She then joined NDTV Group. In 2008, she joined the English business channel 'ET Now'. Supriya was working as an executive editor of the channel. However, quit the job after getting a ticket from Congress in March 2019.
The party had earlier given a ticket to Tanushree Tripathi, the daughter of jailed politician Amarmani Tripathi. But after Mulayam Singh Yadav's brother Shivpal Singh Yadav's Progressive Samajwadi (Lohia) party also gave a ticket to Tanushree, Congress gave a ticket to Supriya.
Supriya's father Harshvardhan contested a total of six times from this seat, thrice from Janata Dal (1989, 1991 and 1998), twice from Congress (2009 and 2014) and once from Bahujan Samaj Party (1996). However, he won only twice. In 1989, he won elections on Janata Dal ticket and the second time he won the elections in 2009 on the Congress party ticket.
Dailyhunt
Disclaimer: This story is auto-aggregated by a computer program and has not been created or edited by Dailyhunt. Publisher: hwnews.in