Home
COVID-19: Health workers to get insurance cover of Rs 50 lakh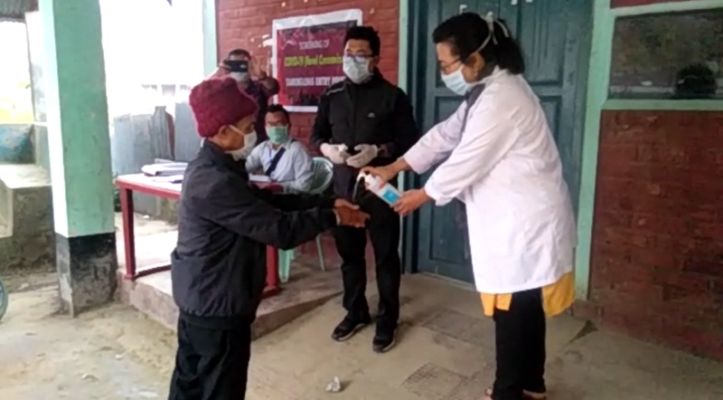 The Ministry of Health and Family Welfare stated on Saturday that around 22.12 lakh public healthcare providers, including community health workers who are combating the COVID-19 outbreak in the country will get Rs 50 lakh insurance cover under the 'Pradhan Mantri Garib Kalyan Package: Insurance Scheme for Health Workers Fighting COVID-19'.
An order issued by the Ministry stated, "As per the announcement made under the Pradhan Mantri Garib Kalyan package, the central government has approved the launch of the insurance scheme for health workers fighting COVID19 outbreak". It will also include accidental loss of life on account of contracting COVID-19, it stated.
The insurance scheme not only will cover health workers in government instructions but private hospital staff, retired volunteers, local urban bodies, contract, daily wage, ad-hoc, outsourced staff requisitioned by states, central hospitals, autonomous hospitals of central, states UTs, AIIMS and INIs, hospitals, autonomous hospitals of central, states, UTs AIIMS and INIs hospitals of central ministries, will come under its the purview.
As per the order, even volunteers, contract workers and daily wage earners can be drafted for COVID-19 related responsibilities 'on the account of the unprecedented situation'. The actual payment by the Insurance Company to the beneficiary will be under certification of the authorised central, state government officials, it stated. The insurance provided under this scheme would be over and above any other insurance cover being availed by the beneficiary, it mentioned.
The scheme will be funded through the NDRF Budget operated by the Health Ministry for this purpose, it stated. This order is issued with concurrence of Integrated Finance Division vide their CD no 4593, it added.
The order came from the Ministry following the announcement of the insurance scheme by Union Finance Minister Nirmala Sitharaman on March 26.
Tags: health workers, covid-19 outbreak, Insurance scheme
Dailyhunt
Disclaimer: This story is auto-aggregated by a computer program and has not been created or edited by Dailyhunt. Publisher: Imphal Free Press New