A mild third wave triggered by the Omicron (B1.1.529), the new variant of SARS-CoV-2 first reported in South Africa, is likely to hit the country in January and reach a peak by first week of February before infections start dropping to manageable levels by the end of March.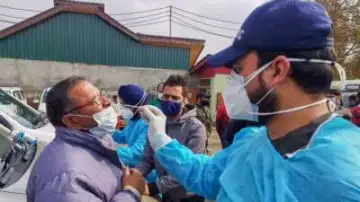 The prediction is based on SUTRA mathematical model of pandemic developed by researchers from IIT-Hyderabad and IIT Kanpur, on Saturday.
Read all the latest updates on COVID-19 here.