Racial attack amid COVID-19 outbreak in India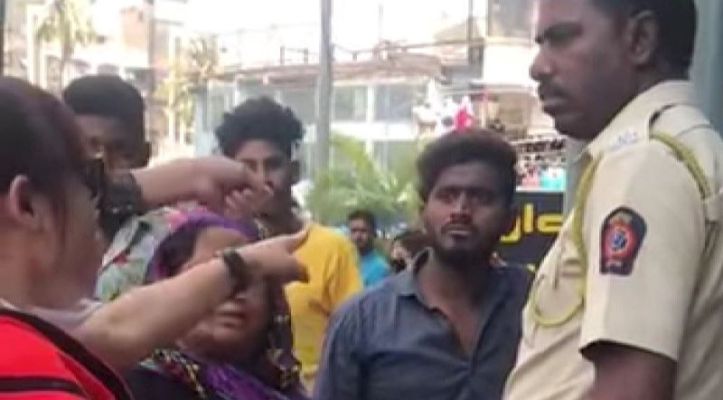 Racial discrimination and racial attacks on people from Northeast states residing in different cities of India, including Mumbai, Delhi, Bangalore and Kolkata continue even during this critical times the entire world is facing owing to the coronavirus (COVID-19) pandemic. One such incident took place in Mumbai recently apart from the incident in Delhi where a girl from Northeast was spat upon by some local boys.
Sony Keishing of Silent Village, Manipur staying at Juhu in Mumbai was on her way to Church when some guys on the roadside started yelling at her, "Coronavirus". The incident happened on March 15, 2020, when she had gone to Bandra to pick up some of her friends.
Sony Keishing, 31, works in a real estate company as a purchase executive manager and has been living in Mumbai for the past 10 years. As narrated by her to IFP on the phone, few guys were calling her "Coronavirus" from the other side of the road at Bandra Linking Road, Opposite KFC Mumbai.
She crossed the road and confronted them, asking who were they calling Coronavirus. The group of boys became silent when she confronted them boldly. She asked them who gave them the right to call her like that. She also asked them where they were from but none of them replied.
People started gathering around them and a woman asked what her children did to Sony.
Sony told the woman, if they were her children, she should teach them about different races living in India, and she was from Manipur, India. Some people from the crowd told the boys to say sorry. But they refused to apologise.
Then, a policeman turned up. He asked Sony whether she wanted to lodge an FIR. Sony told the policeman that she only wanted the boys to be taught clearly that their action was racially discriminatory and that they should not repeat such acts again. The boys reluctantly apologised and Sony left the place.
Sony mentioned that she could have lodged a complaint and get the boys arrested but that was not her intention. She said that she only wanted to make them know that she was also an Indian from Manipur. She said, she was not the first victim and there have been many such incidents. However, people from North East wished to live in peace wherever they are, whether at work or schools or anywhere.
"We all have a right to fight and speak for ourselves, we do not have to be afraid," she added.
She had uploaded a video of that incident in her Facebook with the caption, "I just want to tell you our Northeast people to raise your voice to those whoever call you or tease you. You do not need to be scared or hide or ignore. Just raise your voice, if anything happens, call the police and lodge an FIR against them. We all have a right to fight and speak for ourselves. We are Indians." The post was widely circulated on social media.
Thotmahai Raingam, vice president, Tangkhul Welfare Mumbai speaking on racial discrimination (PHOTO IFP)
Vice president, Tangkhul Welfare Mumbai and former advisor, Naga Student Union Mumbai, Thotmahai Raingam said that there are over a lakh people from Northeastern states living, working and studying in different parts of Maharashtra. Mumbai and its suburbs are home to anywhere between 30,000 to 40,000 such people. There are also nearly 3,000 people belonging to the Tangkhul community in Mumbai.
Raingam has been receiving complaints of discrimination and harassment from several people. "They call us Chinese or use racial slurs like Chinki. They accuse us of spreading the virus. Sometimes they call us Corona. Recently my friend standing outside Kurla station. Vendors surrounded him and started heckling him using racial slurs. In another case in Malad, a friend went with his family for a medical check-up, and every other patient in the waiting area just got up and stepped away from them."
"There are also other ways of discrimination that we fear. This is the end of the month, cash and supplies are drying up. What if landlords start evicting us using non-payment of rent as a pretext? As it is, neighbours have become hostile. In fact, a Manipuri girl was not allowed to enter a shop when she went to purchase groceries," he says.
Discrimination has always been a problem for people from the Northeast, but it has intensified ever since the coronavirus outbreak.
Tags: discrimination, racial attacks, covid-19 outbreak
Dailyhunt
Disclaimer: This story is auto-aggregated by a computer program and has not been created or edited by Dailyhunt. Publisher: Imphal Free Press New