News
Gamified Edtech Startup SplashLearn Bags $18 Mn To Expand Tutoring Platform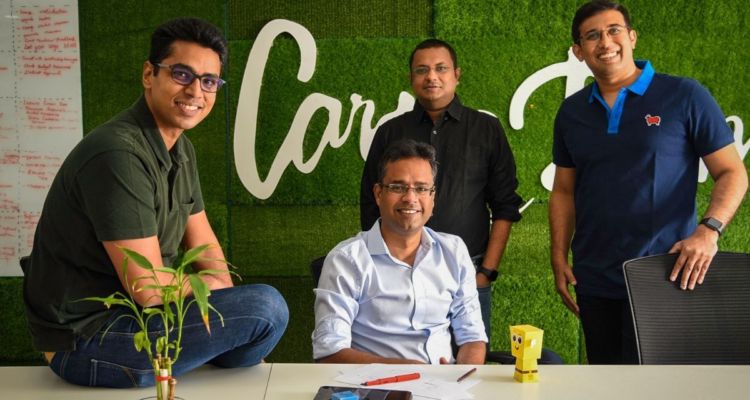 Owl Ventures and Accel Partners participated in the Series C round for SplashLearn
The startup noted a 10X increase in traffic from India, but the market contributes less than 1% to its revenue
The company has its presence across 150 countries, with the US being its largest revenue contributor
US-headquartered edtech startup SplashLearn has raised $18 Mn in a Series C funding round led by San Francisco-based venture capital firm Owl Ventures, with participation from Accel Partners. The company plans to use this funding to scale its new personalised tutoring product to sign up more parents and get more teachers involved.
"We envision a world where every child would learn, fearlessly. The games within the program aim to shift the current narrative around learning, turning it into an experience that augments the child's desire to learn by making learning itself rewarding for every child. Thus reducing their fear of failure, and creating what we like to call fearless learners," the company's CEO and cofounder Arpit Jain said.
Founded in 2010 by Arpit, Mayank Jain, Joy Deep Nath and Umang Jain, SplashLearn (formerly known as Splash Math) offers a gamified curriculum-aligned maths learning programme in four major markets - the US, UK, Canada and Australia. The product is completely free for schools to use, but charges students a subscription fee, which enables parents to track their child's progress and helps them identify areas of improvement.
The platform has claimed to have created over 4,000 games that are aligned to a child's curriculum for maths and reading. The company has deployed a research team to ensure that the games are engaging for kids as well as improve learning games. "Over and above our game engine, we have a personalisation layer which ensures that every day for a kid, we ensure a 15-20 minute learning path based upon what their current learning level is," Jain added.
SplashLearn was bootstrapped till October 2018, when it raised its first venture round of $7 Mn from Accel Partners. The company then expanded to reading as well as ventured into new markets. The US continues to be the biggest market for SplashLearn, with about 75% contribution to its revenue.
SplashLearn noted a 3x surge in adoption last year as more students turned online and families began seeking educational support. Overall, the company has set its operations across more than 150 countries and has more than 40 Mn students on board. It added more than 10 Mn new users to its programme across the globe in the past year, including in India.
How SplashLearn Is Tackling Indian Edtech Rivals
Jain told Inc42 that even though the Indian edtech market has grown exponentially in the last couple of years, it continues to contribute less to its business. Therefore, the company plans to expand its presence in western English-speaking countries, where the purchasing power parity (PPP), school curriculum and behaviour are similar to each other.
Splashlearn has an Indian entity by the name of Studypad India, which has about 225 employees in the country. However, the company has not released its India financials in the past four fiscal years.
India currently contributes less than 1% to the company's business, even though there was a 10X increase in the traffic coming from the country. Hence, the company has no plans to penetrate deeper into the Indian market in the upcoming six months at least.
SplashLearn currently competes with Bengaluru-based CueMath, Sydney-based Mathspace, UK-based PrepWork and Dubai-based MySchoolPage. Besides this, SplashLearn will also have to contend with BYJU'S-owned coding startup WhiteHat Jr, which has plans to offer maths and English courses from this year. Incidentally, Owl Ventures is also an investor in BYJU'S.
Dailyhunt
Disclaimer: This story is auto-aggregated by a computer program and has not been created or edited by Dailyhunt. Publisher: Inc42