Home
As AUKUS begins to take root, Boeing decides to build new military drones in Australia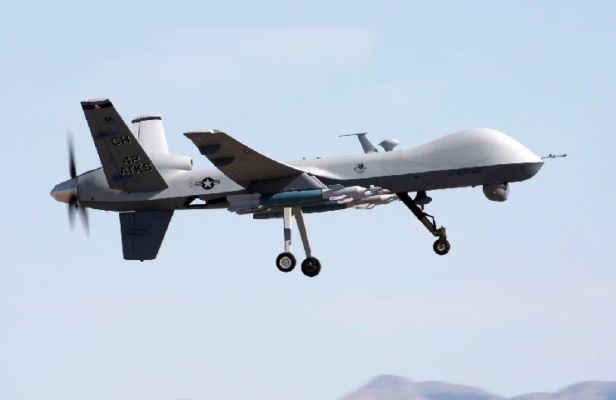 The US aerospace giant Boeing plans to build a new type of military drone in Australia.
Boeing announced on Wednesday that it will assemble its unmanned Loyal Wingman planes in Toowoomba city, Queensland state. It has already completed the first test flights earlier this year.

This announcement follows the much-debated AUKUS pact signed between the US, the UK and Australia last week to provide Canberra with nuclear-powered submarines in a bid to enhance its capabilities in the Indo-Pacific.
News agency AP quotes Scott Carpendale, MD of Boeing Defense Australia, as saying that the new aircraft uses artificial intelligence to operate in tandem with manned aircraft and was conceived, designed, and developed in Australia.

Importantly, this will be the first military combat aircraft to be designed and manufactured in Australia in half a century. Boeing Australia is currently developing six of the aircraft in partnership with the Royal Australian Air Force.
EU heavyweight Germany sides with France on AUKUS
What exactly is the AUKUS and why has it stumped the world
Australia's nuclear submarine deal with US miffs France, says it is "stab in the back"
Carpendale said the Australian government seems happy about the Loyal Wingman's capabilities. "There's a significant interest from other countries," Carpendale added.
The drone is being built in a facility at Wellcamp Airport, owned by Wagner Corp. Wagner chairman John Wagner said he hopes a defense and aerospace precinct at the airport will attract more companies in similar fields.

This venture is believed to be the first of its kind by Boeing outside North America.
Last year Australia had increased its defence budget owing to tensions with China.
Earlier during the year, Australia had announced that it would upgrade its ports with US help and also procure various missiles to enhance its ability to tackle security challenges coming up in the region.
The AUKUS deal too envisages building the eight nuclear-powered submarines at Adelaide in Australia. With the US backing Canberra in weapons' manufacturing, Australia would become a major manufacturing hub.
Dailyhunt
Disclaimer: This story is auto-aggregated by a computer program and has not been created or edited by Dailyhunt. Publisher: India Narrative English