India Vs Australia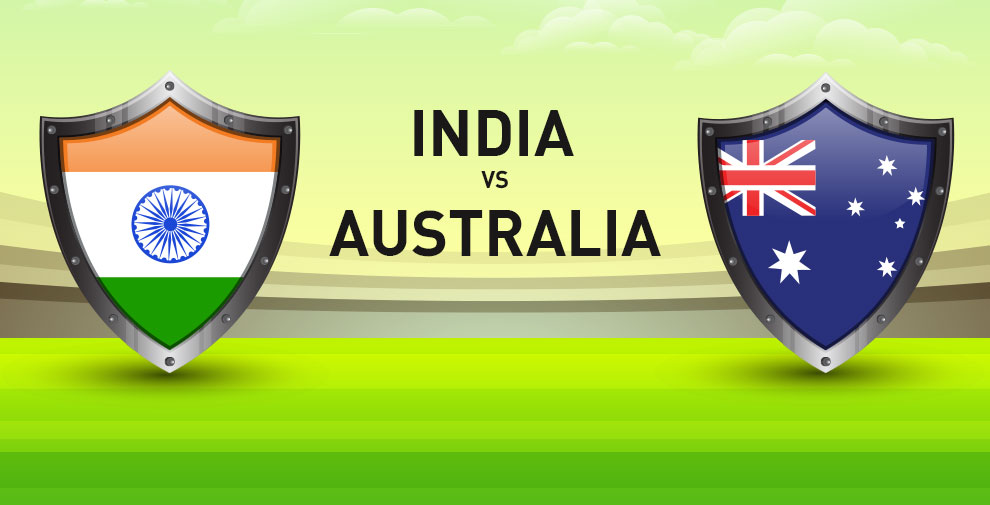 India Vs Australia
Sports

Mumbai: Indian cricket team fans slammed BCCI on Twitter following their birthday wishes to former India skipper and coach Anil Kumble on Tuesday. Kumble, who is India's leading wicket-taker in Test, also coached the Virat Kohli-led side, replacing the then Team Director Ravi Shastri. While Kumble enjoyed solid success as India coach, his term came to an...

Cricket

Most cricketers have a way to unwind or handle the pressures that come with stardom. When he is not training or playing a match, Sachin Tendulkar would often be seen with his earphones. Tendulkar loves old hits. Virat Kohli, the quintessential modern man that he is, loves his music too. He not only endorses the right brands, but also choses his favourites with much...

Video

Hyderabad Cricket Association (HCA) has announced refunds for abandoned T20 match between India vs Australia. Dates have been decleared for refunding money for the tickets to the spectators. Since the tickets were made available in slabs of Rs. 800, Rs. 1000, Rs. 1500 and Rs. 5000, the HCA declared separate dates for each denomination of ticket value. While people who possess tickets...

Sports

KL Rahul's addition to the Board President's XI squad that will play New Zealand in two warm-up games starting here on Tuesday, gives the discarded India batsman an opportunity to reclaim his spot in the national side. Over the last couple of months, the Karnataka batsman has been made to experience a roller coaster ride as far as his place in the India ODI squad is concerned....

Sports

For about one hour on an overcast Monday morning, Mitchell Santner bowled almost non-stop in one of the three nets given to New Zealand for their training session at the Brabourne Stadium in Cricket Club of India here. And barring a couple of loose deliveries, the left-arm spinner landed all the balls on almost the same spot for that entire hour-long duration. That spot was on a good...

News

The ICC has decided to start with four-day Test matches on a trial basis but the Indian cricket team is unlikely to play the curtailed version of the longest format in near future. The decision to introduce four-day Test was taken during recent ICC board meeting in Auckland with South Africa and Zimbabwe set to play the inaugural four day 'Test' on the 'Boxing Day'....

Cricket

Mumbai: India's vice-captain Rohit Sharma on Friday said that playing as a cohesive unit has been the primary reason for Indian cricket team's stupendous success across formats in recent times."The way we are playing, credit goes to everyone. Because irrespective of whether you play for a city or country, you have to win a match and it is not an easy task. We have won six back-to-back series...

Cricket

Virat Kohli, a strong orator when it comes to expressing his opinion, has reaffirmed his previous sentiments towards Pakistani pace bowler Mohammad Amir. The Indian cricket team captain reiterated that he is the best bowler he has gone up against on a chat show hosted by Bollywood actor Aamir Khan. In an interview aired on Sunday, Aamir asked Kohli if there is any...
Loading...