India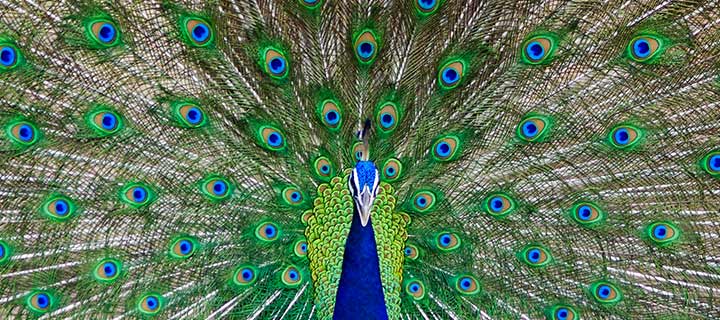 India
Home

Pakistan: 237/7 in 50 overs (Shoaib Malik 78 off 90 balls, Jasprit Bumrah 2/29, Kuldeep Yadav 2/41)India: 238/1 in 39.3 overs (Shikhar Dhawan 114 off 100 balls, Rohit Sharma 111 off 119 balls)India have beaten Pakistan by 9 wickets in the Super Four match of the Asia Cup to maintain their perfect record in the tournament.This is also India's biggest-ever victory margin in an...

Sports

India play Pakistan in the Super Four round of the Asia Cup in Dubai. Click here for live updates.India are eyeing a place in the final after three wins in as many matches. The defending champions beat Hong Kong in the opener, and followed it up with wins over Pakistan and Bangladesh.Pakistan too defeated Hong Kong in their opener. They lost to India, but managed to register a...

National News

Srinagar: Two militants killed at LOC while army foils Infiltration bid in Tangdhar Sector of Kupwara North Kashmir, operation still going on. Earlier, terrorists barged inside the residential house of Mushtaq Ahmed Mir aged 45, son of Ghulam Rasool resident of Harwan area in Bomia, Sopore and later abducted him. Mushtaq works a s a local labour. Police has registered a case and a...

Bhubaneshwar

The BJP upped the ante against the Naveen Patnaik government in the state by describing it as anti-women and denouncing it for failing to protect women and children ahead of party president Amit Shah's visit on Monday. The party which is gung ho after Prime Minister Narendra Modi criticised the state BJD government as corrupt and inefficient expects Shah to fire on all...

Cities

State president of the Bharatiya Janata Party (BJP), Dilip Ghosh, on Sunday claimed that West Bengal was "on fire," but that chief minister Mamata Banerjee had been "playing the piano" in Germany. Mr Ghosh, who spoke at the BJP party office in Balucchar in English Bazaar area in Malda, was referring to the police firing in Islampur in North Dinajpur that killed two students, and the...

Cities

The efforts of prison authorities in Himachal Pradesh have helped in shaping the life of a 45-year-old woman inmate serving life sentence. She has been offered job of a peon in an educational institute in a Himachal district. She has been living a life of despair inside the walls of her prison cell for nine years now. There seems to be some hope now for her as she is about to take up a...

Home

India sent a 24-member bridge team to the 2018 Asian Games as the sport made its debut at the multi-discipline event. With an average age of 60 in the squad, the bridge players of India pulled off a big haul of three medals, including a gold in the men's pairs event.All this by a sport that wasn't even included in the first list of India's contingent announced for the...

Cities

Senior Congress leader Randeep Singh Surjewala on Sunday said that Pakistan is attacking India's soldiers and has violated the ceasefire 3000 times in the last 52 months but the Narendra Modi government has failed in giving a befitting response to the neighbouring country. Addressing a 'Shaheed Samman Samaroh' at Kanina (Mahendergarh), Surjewala said that Modi is...

Home

The southwest monsoon remained aggressive on Sunday, 23 September in Himachal Pradesh with most of the areas experiencing heavy to extremely heavy rains, causing landslides in some areas and blocking the highways.The water level in the major rivers of the state - the Satluj, Beas and Yamuna - which enter the neighbouring states of Punjab and Haryana has also increased, a...

India

Team India made it 2-0 against Pakistan in the ongoing Asia Cup 2018 after they defeated their western neighbours for the second time in five days. Following the 8-wicket win last Wednesday, India cruised to yet another comprehensive win - on this occasion outclassing Pakistan by 9 wickets at the Dubai Cricket Stadium on Sunday.After restricting Pakistan to a modest 237-7, Team...
Loading...