International Yoga Day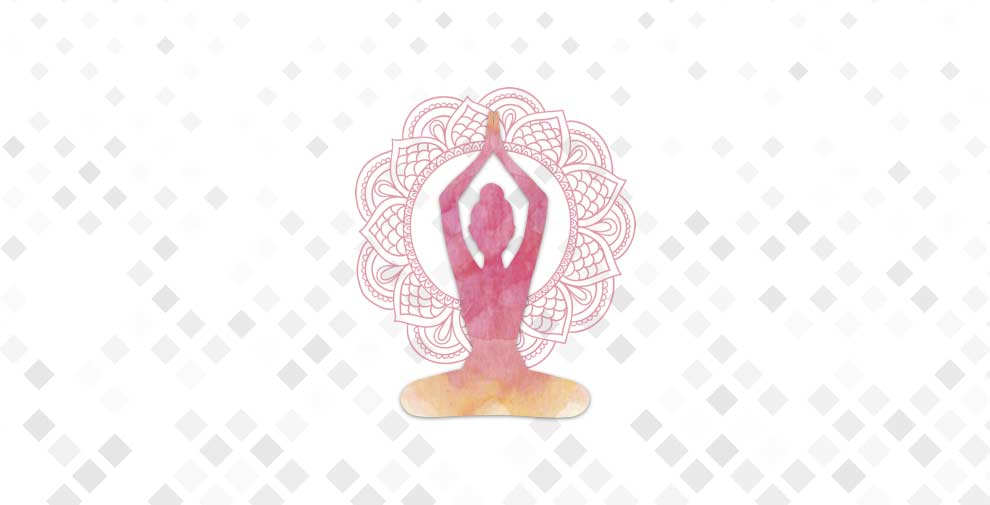 International Yoga Day
Home

The name Trikonasana because the posture resembles a 'Triangle', and is taken from the Sanskrit words Trikona(Triangle) and Asana(Pose).Before you start the practice make sure that your stomach and bowels are empty. There should be a gap of 4-6 hours at least after the last meal before you do the practice which will ensure the food digestion and also provide you with enough energy to perform the exercise....

Yoga

In a country with strict religious conduct in every walks of life, Nouf Marwaii's passion for Yoga took her to very crucial stages in life. But never discouraged or getting cowed down by threats, her untiring efforts bore fruit when finally the Saudi Ministry of Trade and Industry listed Yoga as a sports activity. Marwaii was a Riyadh based businesswoman who had been advocating the...

Fitness

The benefits of yoga are multifold. From improving sleep and relieving stress to increasing flexibility and perfecting posture, the list goes on and on. One of the main reasons why yoga is becoming increasingly popular is because it is a great way to lose weight and tone up. Here are five poses or asanas that help burn calories. Plank Pose The plank poses or Kumbhakasana tones the ab muscles...

Yoga

Ardha Chandrasana or the Half Moon Pose looks like a half moon and is hence named so. It is a beginner level Hatha yoga asana. Practice it in the morning on an empty stomach or evening after a gap of 4 to 6 hours from your last meal and hold it for 15 to 30 seconds. Benefits: Ardha Chandrasana strengthens your legs, buttocks, and spine.

Yoga News

Diabetes is a challenging disease for the world to overcome. Its prevalence has been increasing rapidly worldwide, especially, in low- and middle-income countries like India. According to a WHO study done in 2015, 8.7% of Indian population are living with diabetes. It means 69.2 million Indian people have diabetes and in more than 36 million people it remained undiagnosed.

Yoga News

Hypertension - also known as high blood pressure. Blood vessels act as carriers of blood from the heart to other parts of the body. High blood pressure caused due to the force of blood pushing against the walls of vessels. High blood pressure can lead to heart attacks, strokes and death. High blood pressure is called a silent killer because it shows no symptoms. According to a report published in...

Yoga

Yoga for beginners : Simple yoga pose to keep you healthy Reclining Bound Angle Pose A classic restorative posture, Supta Baddha Konasana or Reclining Bound Angle Pose can be modified for any level of hip and groin resistance. (SOUP-tah BAH-dah cone-NAHS-anna) supta = lying down, recliningbaddha = boundkona = angle Step 1 Perform Baddha Konasana.

Yoga

Hatha yoga is a tremendous possibility if it is practised and transmitted in its right sense. Right now, hatha yoga is widely perceived as an exercise form. Changing this perception is an onerous task. Hatha yoga is not about losing weight, fixing your back, or getting healthy. Those are consequences, not the purpose. Exercise is a very recent idea. In earlier generations, only wrestlers and warriors exercised....

Yoga

Stressed? With work? It's no surprise that sitting at a desk all day is not good for our health. So instead of feeling fidgety with discomfort, try this five yoga poses for a midday feel-good stretch that will leave you tension-free and energized. Not to mention your co-workers will be able to continue their conference call, uninterrupted. Seated Backbend While seated with a straight...

Home

Those sun salutations and downward dogs could be as good for the heart as cycling or brisk walking, and easier to tolerate for older people and those with health challenges, according to a new review of existing research. 'Taken together, these improvements could facilitate and complement a regimen toward better cardiovascular health,' said Paula Chu, a doctoral candidate in health...
Loading...