News
The business of illegal liquor ran like this! Click here to know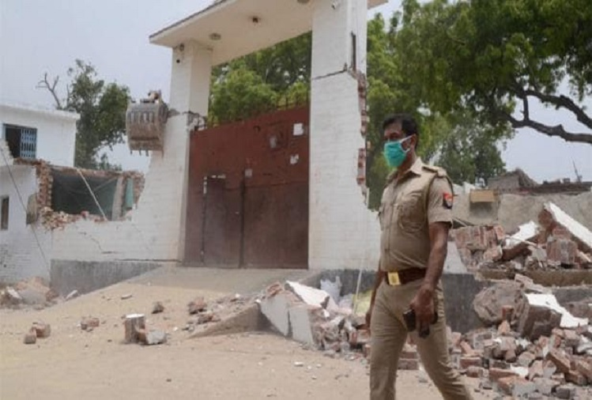 The lineman cut off the electricity of Bikaru village just before the Kanpur police reached Bikaru village in the dark of night to catch gangster Vikas Dubey. After this, there was intense darkness in the village. The police did not understand the location, during this time, the police fell victim to the bullets of Vikas Dubey. The police is now finding out the reason for the power cut at the same time from the lineman of the area. The answer that is being received is pointing to a deep conspiracy and the complicity of the police in this shootout once again.
In the Kanpur shootout case, the police got the first major success. Policeman gangster Vikas Dubey's henchman, who was with him that night. After the arrest, Dayashankar Agnihotri unleashed many secrets of Vikas Dubey. Dayashankar explained how Vikas Dubey had his wishes in the allocation of ration quota and how he used to have meetings with miscreants in the garden.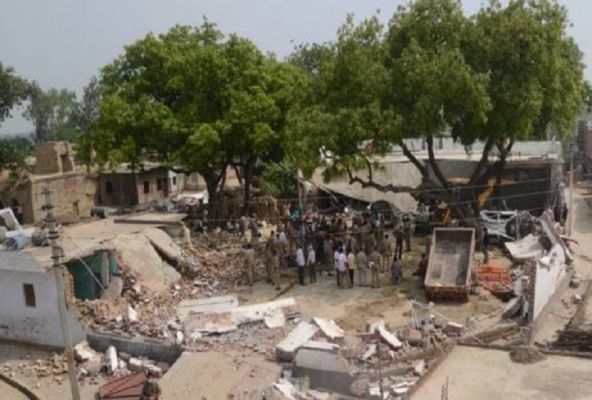 Dayashankar Agnihotri told that if a kotedar was inadvertent, Vikas Dubey would have canceled the license of the ration dealer with his influence. If Dayashankar believed, all the development meetings were held in the nearby garden. The gathering of the miscreants was given information about the meeting through the Whats app call. Mobile phones were deposited in the meeting.
It is worth noting that the Rajdar of Vikas Dubey, the killer of 8 policemen, went up to the Kanpur police. The police arrested Dayashankar Agnihotri, a partner of gangster Vikas Dubey, after an encounter in Kanpur in the early hours of Sunday. Dayashankar confessed that Vikas Dubey himself opened fire on the police. According to Dayashankar Agnihotri, Vikas Dubey was informed of the arrival of the police. Red's news was received from the police station itself. After this, Vikas called 20-25 people. All came armed. Daya Shankar was involved in Vikas's gang for a long time. He was also with Vikas during the attack on the police. Police had been searching for Daya Shankar for a long time.

Dailyhunt
Disclaimer: This story is auto-aggregated by a computer program and has not been created or edited by Dailyhunt. Publisher: Kalam Times