Kerala
Walayar sex scam: Dalit sisters' mother moves HC, files appeal against trial court verdict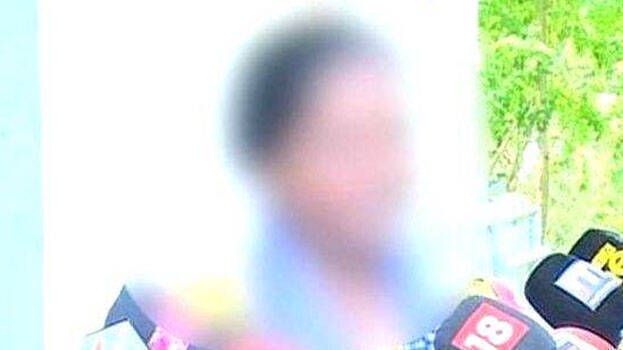 KOCHI: In the Walayar case in which two minor Dalit sisters were found sexually abused and hanged, the mother of the children has filed an appeal in high court against the acquittal of the accused in the trial court. The court will consider the petition on Wednesday.

The appeal has been filed against the Palakkad POCSO court that had acquitted accused Nagamkulangara native Pradeep Kumar and Palakkad Puthissery native Madhu alias Valiya Madhu.

Pradeep kumar was the accused in the case related to the death of the nine-year-old girl under mysterious circumstances and Madhu was the accused in the case related to the death of 13-year-old sister.
Appeal against others who were acquitted will be given on the next day. The 13-year-old was found hanging on January 13 2017 and the nine year old was found hanging on March 4, 2107. According to the case, the girls committed suicide after being repeatedly subjected to sexual abuse.

Madhu was arrested on March 9, 2017 and Pradeep was arrested on March 10, 2017.

But the court released the accused, stating that the prosecution had failed to prove the case against them.

In the appeal, the petitioner has urged the court to cancel the order and conduct a re-trial after appointing a special prosecutor. "The principles pointed out by the Supreme Court in the Best Bakery case is applicable to the Walayar case too. The court acquitted the accused after distrusting the witness account given by the petitioner and her husband.

Why the court dismissed Walayar case?

In the Walayar case, the court's evaluation was that the parents gave the witness statement in front of the new officer who took over the case and before that they never gave such statements.

The court also rejected the explanation of the parents that they did so, considering the future of the children.

In its order, the court said that it was not rejecting the possibility for undermining the case since recording of statements was not dated.

In the appeal filed by the mother, it is said that there are several unnecessary assumptions in the order. "No stand was taken to evaluate witness statements properly and punish the accused. No weightage was given to the fact that the children were sexually abused. When the court can't remain mute spectator in the case, it didn't make any effective interference in the case. The District child welfare president who appeared for the accused also led to the failure of the prosecution.

Despite being the murder cases, the investigation team was politically biased. Thus there are extraordinary circumstances in the cases that makes them worth to be put through retrial," the plea said.
Dailyhunt
Disclaimer: This story is auto-aggregated by a computer program and has not been created or edited by Dailyhunt. Publisher: kaumudiglobal