News
New York's Endeavor Catalyst raises $134 Mn for Fund III from Careem & more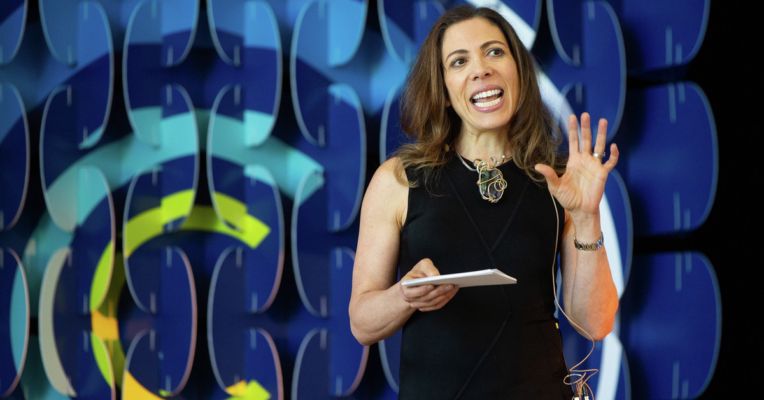 ⓘ Featured image: A file-photo of Linda Rottenerg, Co-founder & CEO of Endeavor Catalyst; Credits: Endeavor.org
---
The New York, US-based venture capitalist Endeavor Catalyst yesterday (16 September 2020) announced that it has raised $134 million for its Fund III. The fund focuses on investing in startups founded by entrepreneurs in Endeavor's network, especially in the underserved markets globally.
Across Europe, the Middle East and Africa (EMEA), dozens of Endeavor Entrepreneurs have also joined Fund III as LPs, including the founders of Careem , Yemeksepeti.com , Property Finder , Checkout.com , Softomotive , Moneyfarm , and Flutterwave , among others.
Endeavor Catalyst is backed by some of the world's leading entrepreneurs and investors, including Reid Hoffman (LinkedIn), Michael Dell (Dell Technologies), and Pierre Omidyar (eBay), as well as General Atlantic's Bill Ford and Pershing Square's Bill Ackman.
Since launching Endeavor Catalyst in 2012, the fund has invested into more than 150+ Endeavor Entrepreneur-led companies across 30 different markets, including businesses like Globant (NYSE:GLOB) and Rappi (valued at $3.5B+) in Latin America, Peak Games (acq'd Zynga $1.8B, 2020) and Checkout.com (valued at $5.5B+) in EMEA, and Bukalapak (valued at $2.5B+) in Southeast Asia.
This $134M Fund III represents Endeavor Catalyst's largest fund to date, surpassing the $120M target goal that had originally been set. It also brings Endeavor Catalyst's total assets under management ("AUM") up to $250M.
Speaking of the development, Linda Rottenerg, Endeavor's co-founder and CEO in a statement published on Endeavor's official website, said,
"Reaching $250M in AUM is an amazing milestone! I couldn't be more proud of this amazing Endeavor team of 500+ people around the world who make this all possible. When we created Endeavor Catalyst eight years ago, we had a big dream: to build the world's most founder-friendly investment fund that could be truly of, by and for entrepreneurs. Today, we are well on our way to making that dream a reality!"
Jackie Carmel, Managing Director at Endeavor Catalyst, said,
"a powerful platform for Endeavor Entrepreneurs to reinvest their success in their peers, with more than 60 Endeavor Entrepreneurs as investors in this latest fund. In Latin America, where Endeavor has been active since 1997, Fund III LPs include the founders of some of the region's most successful scale-ups, including MercadoLibre, Nubank, 99, Creditas, eBanx, dLocal, Clip and others."
Mudassir Sheika, CEO of Careem, affirming their investment in Endeavor Fund III said,
"great way to 'pay-it-forward' and invest in high-quality entrepreneurs in frontier markets!"
Allen Taylor, Managing Director at Endeavor Catalyst commented,
"We are proud to have at least one investor from every single country where Endeavor operates, and we hope soon to be able to say that have at least one investment in every Endeavor market as well. We hold a deep conviction that entrepreneurial talent is globally distributed, and that this talent can build multi-billion-dollar 'scale-up' companies everywhere."
The post New York's Endeavor Catalyst raises $134 Mn for Fund III from Careem & more appeared first on LAFFAZ.
Dailyhunt
Disclaimer: This story is auto-aggregated by a computer program and has not been created or edited by Dailyhunt. Publisher: Laffaz