News
UAE's Spartech Ventures invests $12 Mn in a Series A funding round for UK's BibliU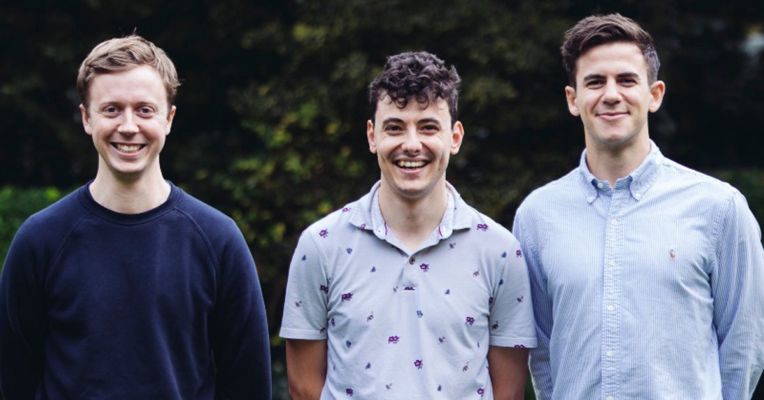 ⓘ Featured image: BibliU co-founders, from left: Daniel Engelke, Dave Sherwood, and Tao Mantaras
---
London, UK-based BibliU, an edtech startup on Sunday (13 September 2020) announced that it has raised $12 million in a Series A funding round from UAE-based Spartech Ventures.
Founded in 2015 by Dave Sherwood (CEO), Tao Mantaras (CFO), and Daniel Engelke (CTO), BibliU offers a variety of flexible purchasing options, understanding that every institution has different needs and requirements. Drawing from their experiences with hundreds of institutions large and small, they work to ensure that BibliU's platform works best for students with the best possible ROI.
Commenting on the Series A investment round for BibliU, Dave Sherwood, CEO & Co-founder of BibliU in a press release said,
"Our partnership with Spartech Ventures has really highlighted that the need for education technology, both during the current crisis and in the following years, is a global one. Spartech is very much attuned to this need, and we're incredibly happy to leverage their expertise to create a platform that works for institutions and students everywhere."
The company also noted,
"The Middle East and North Africa pride itself on a long history of educational innovation, and as a home to countries with some of the youngest populations on earth, it has never been more important to harness that spirit. BibliU is grateful for Spartech's support in helping make this a reality in MENA and around the globe."
Sachhyam Regmi, Managing Director of Spartech Ventures had this to say about the funding round, and why they thought it was important to invest in BibliU at this crucial time,
"What attracted us to BibliU is how they are enhancing the way students consume content at universities. Bibliu has an opportunity to break the content barrier in the region by offering regional institutions with access to content similar to that offered to global prestigious institutions/customers such as University of Oxford, London Business School amongst others."
Affirming his confidence in BibliU, Yagub Alserkal, Managing Director of Spartech Ventures quoted,
"Bibliu is an exciting EdTech platform to introduce to the region. We are certainly excited to have joined the Bibliu family and look forward to supporting their growth story in the MENA region and beyond."
Dave Sherwood, CEO & Co-Founder of BibliU, said,
"It's an exciting time for EdTech, and BibliU in particular. In the past year, we've seen usage quadruple, with approximately 300,000 students provided with access to the platform, and expect that number to double again over the coming year."
With Spartech Ventures, BibliU will remain at the forefront of the digital revolution in education, providing a best-in-class platform to educational institutions worldwide. In the United Kingdom, BibliU works with the majority of universities, including running the largest free eTextbook program in the UK and EU with Coventry University.
In the United States, they run the largest digital content programs in the country, having recently signed an agreement with the University of Phoenix and Grand Canyon University, with their c. 180,000 students accessing their core reading resources online through BibliU's platform, all included within the cost of their tuition.
The post UAE's Spartech Ventures invests $12 Mn in a Series A funding round for UK's BibliU appeared first on LAFFAZ.
Dailyhunt
Disclaimer: This story is auto-aggregated by a computer program and has not been created or edited by Dailyhunt. Publisher: Laffaz