Trending
Rhea Chakraborty tops the Times 50 Most Desirable Women list 2020,here is what got her chosen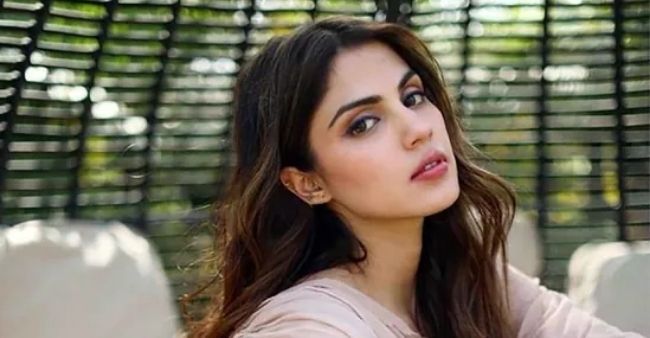 Rhea Chakraborty topping this prestigious listicle came as a surprise to many. How exactly did this woman who was being extensively scrutinized and bullied by the public last year suddenly bag this spot. Read on to find out.
Last year Rhea saw her life take a 180 degree turn when her boyfriend, Late actor Sushant Singh Rajput died by suicide. She did not even get time to grieve and instead was made the prime accused in the case and was being subjected to extensive hate at the hands of the public. It was at a point where none of her family members could even get out of their apartment without the paparazzi attacking them with hateful questions
The list of Times Most Desirable Women 2020 was recently released. This list features women under 40 from various fields who have made a mark in people's hearts in the last year. The rankings are assigned through the results of an online poll and an internal Jury makes the final decision. A press release explains why Rhea, who was hated with a vengeance not too long ago, was selected.
'In the last year, Rhea was one of the most-talked-about people but for a reason, she had never imagined. She found herself cast in a terrifying role off-screen and one that was forcibly thrust upon her with the sudden death of her partner Sushant Singh Rajput. The girl's life changed overnight. Before she could even grieve, she was stuck in a circus with no ringmaster, caught in a tussle between multiple players. However, she retained her dignity amidst a barrage of insinuation and abuse. With her strength, resilience, and restraint—and refusal to sling back the mud or respond in kind—she rose above it,' The press release read.
After Rhea was released from jail, the social media dynamic regarding her also changed. People swiftly moved from using terms like 'gold digger' and 'druggie' to 'fighter' and 'warrior.' The same public that had put her on a media trial was now respecting her for the way she carries herself through it.
Talking about the list, Rhea was followed by Adeline Castelino (Miss Universe 2020, third runner-up) and actress Disha Patani, who secured the second and third spots in the list respectively. Kiara Advani, Deepika Padukone, Katrina Kaif, Jacqueline Fernandez, Anupria Goenka, Ruhi Singh and Aavriti Choudhary (LIVA Miss Diva Supranational 2020) occupied the fourth, fifth, sixth, seventh, eighth, ninth, and tenth places, respectively.
Dailyhunt
Disclaimer: This story is auto-aggregated by a computer program and has not been created or edited by Dailyhunt. Publisher: laughingcolours English