Corona in Delhi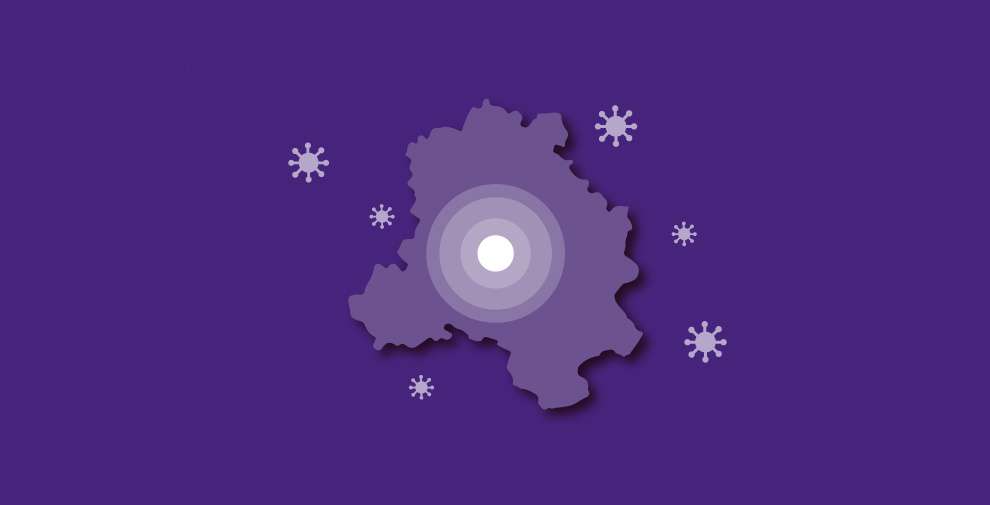 Corona in Delhi
Home

Image used for representative purposes only. On Tuesday, 26 May, the Delhi Police announced that they would be filing 20 charge sheets against 83 foreign nationals in a court in Saket in connection with the Tablighi Jamaat congregation, said a report by The New Indian Express.Earlier this month, police had seized the documents of 700 foreign Tablighi Jamaat members, which included...

India

Maharashtra Home Minister Anil Deshmukh on Wednesday strongly dismissed the report about a proposal for the deployment of Army in Mumbai and Pune or 10-day amid rising coronavirus cases. Malicious rumours are being spread on Whatsapp & other social media platforms about army deployment in Mumbai & Pune to enforce a 10-day...

Home

A rumour about deployment of the Army in coronavirus hotspots of Mumbai and Pune is being "deliberately" spread on social media, Maharashtra Home Minister Anil Deshmukh said on Wednesday and added that strict action was being taken against rumour-mongers. Mumbai and Pune account for over 39,000 of the total 54,758 Covid-19 cases in Maharashtra. ...

National

DH Web Desk, The spread of novel coronavirus in India has quickened in the past few days with new cases of coronavirus and COVID-19 deaths being reported every day. After the first confirmed positive case was reported on January 30 in Kerala, the epidemic has expanded its footprints in the country, affecting more than 1.5 lakh people. More than three billion...

Home

Chaos at Delhi-Ghaziabad border after the UP district sealed borders again. The Delhi-Ghaziabad border is witnessing chaos , with a massive traffic jam, ever since the Uttar Pradesh administration decided to seal the borders with the capital."I have shown my pass but authorities are not allowing me to cross the border," said Parul Bhati, an employee of the Central Board...

Delhi

Two teams of air traffic controllers (ATCOs) in Delhi and Mumbai have been put under home quarantine from Tuesday after an official of the Airports Authority of India (AAI) and the daughter of an employee in the housekeeping department tested coronavirus disease (Covid-19) positive. An assistant general manager (AGM) of the AAI in Delhi...

Diseases & Conditions

Coronavirus LIVE Updates: India is now in phase 4 of country-wide lockdown. Meanwhile, the number of confirmed cases in the country has jumped to 1,51,767 and as many as 4,337 people have lost their lives to this condition, according to data on the Union Health Ministry website. Globally, the number of confirmed COVID-19 cases have reached 5,406,282...

Mumbai

After reporting 3,041 cases, the highest ever single day tally of Covid-19 cases on Sunday, Maharastra state saw a drop in cases for the last two days and added 2,091 infections in the last 24 hours taking the tally to 54,758 cases, the health department said. However, it recorded the highest single day death toll as 96 patients died on Tuesday taking the casualties to 1,792. ...

Featured Stories

A 50-year-old man, who is a member of security staff in Air India, has tested positive for coronavirus. A 50-year-old man, who is a member of security staff in Air India, has tested positive for coronavirus. The man is a permanent resident of Delhi. According to the District Public Relations Office, Ludhiana, the man came back from Delhi on May 25 onboard a domestic flight. ( With...

Delhi

A fire in a slum in South Delhi's Tughlaqabad in the early hours of Tuesday destroyed at least 250 homes. Social distancing norms, in place to control the spread of Covid-19, were ignored as the tragedy left many with just the clothes on their backs. Authorities said there were no casualties in the fire and that it was likely caused by a short-circuit. According to Atul Garg, chief fire officer (Delhi Fire...
Loading...