Corona in Delhi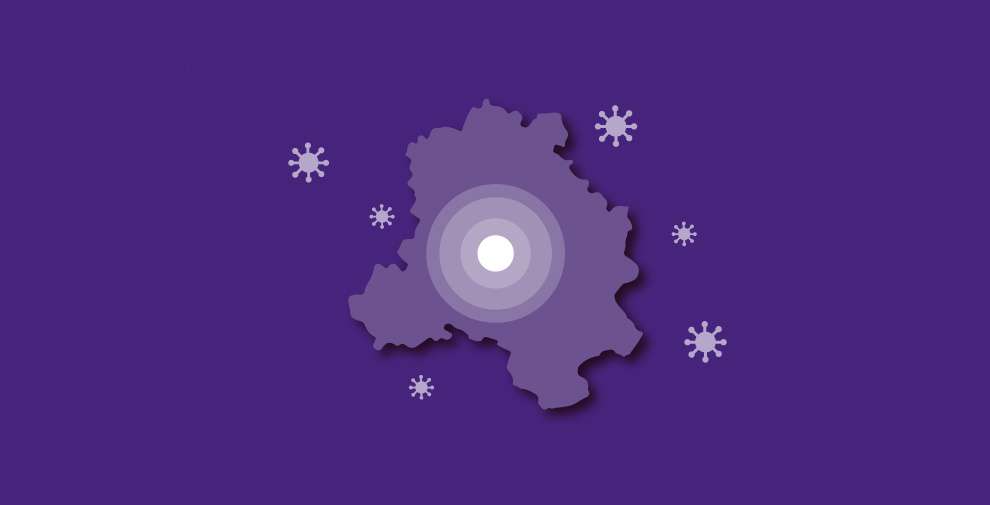 Corona in Delhi
Gurgaon

Haryana Shahari Vikas Pradhikaran (HSVP) on Thursday shortlisted 122 applicants for allotment of plots under the oustees quota amid protests from land owners whose claims were rejected due to policy issues. HSVP officials said the plots will be allotted after a further screening. The applicants were called on Thursday at HSVP estate office II for draw of lots. It was,...

Gurgaon

Members of Aam Aadmi Party(AAP), Gurugram, on Thursday, took out a protest march from Sohna Chowk till the Mini Secretariat building to raise their voice against the three farm bills that were recently passed by the Parliament. AAP members also submitted a memorandum addressing the President to the district administration. The Parliament in its monsoon session passed three farm bills...

Delhi

South Delhi Municipal Corporation (SDMC) authorities have allowed open-air dining in restaurants amid the coronavirus disease (Covid-19) pandemic in the national Capital. The civic body authorities took the decision at a meeting on Thursday and allowed restaurateurs to serve food on rooftops and lawns. However, it is mandatory for restaurant owners to obtain no objection certificates (NoCs) from...

Corona Delhi

The number of crop stubble burning cases in Punjab has been increasing over the past five days, especially in Amritsar district, satellite images released by the National Aeronautics and Space Administration (Nasa) have shown. Nasa also warned that with plumes of smoke being seen over Delhi, the city's air quality may also deteriorate in the coming weeks.

Corona Delhi

More than 200 national and international scholars, academicians and artists issued a statementon Thursday, demanding the release of former JNU student Umar Khalid, who is under arrest for his alleged role in the north-east Delhi riots. The signatories -- including linguist Noam Chomsky, authors Salman Rushdie, Amitav Ghosh, Arundhati Roy, Ramachandra Guha and...

Corona Delhi

Deputy chief minister Manish Sisodia, who had been admitted to the intensive care unit (ICU) of Lok Nayak hospital on Wednesday evening after a spike in fever and dip in oxygen saturation, was tested positive for on Thursday. He was shifted to the ICU of Max Hospital in Saket on Thursday night, government officials said. Sisodia had tested positive for Covid-19...

Corona Delhi

The most simple things can be the toughest, especially in cooking. Everybody can boil an egg, but not everybody can boil it perfectly. Take sooji halwa. So easy to make, apparently, and so many do it reasonably decent. This makes it tough for a sooji halwa to stand out from the crowd. In Santosh Rani's hands, the delicacy becomes truly sublime—a truth acknowledged way beyond her 30th floor apartment in...

Corona Delhi

New Delhi: Bharatiya Janata Party (BJP) leader Kapil Mishra on Thursday filed a police complaint, alleging a 'hate campaign' against him, and raised concerns over the security of his family members. Mishra filed the complaint with the Delhi Police's special cell unit, which is probing the conspiracy behind the north-east Delhi riots. Delhi police spokesperson, deputy commissioner of police Eish...

Delhi

The number of containment zones in Delhi crossed the 2,000-mark on Thursday, according to government data, even as the national capital added 3,834 cases of the coronavirus disease. Of the 2,059 containment zones, most are concentrated in the western part of the city, with the highest number in the southwest district, which has 341 restricted areas (16.6%), followed by the west (234), and...

Corona Delhi

Delhi has recorded less than 21mm rainfall this month so far, the least amount of rain in September since 2004, according to India Meteorological Department (IMD) data. In September 2004, 3mm rain was recorded in Delhi. In September 2015, the city recorded 22mm rain. The average normal monthly rainfall for September is 129.8mm. This year, the Safdarjung observatory, which is...
Loading...