Beauty and Fashion
5 Most Surprising Beauty Benefits of Cinnamon Sticks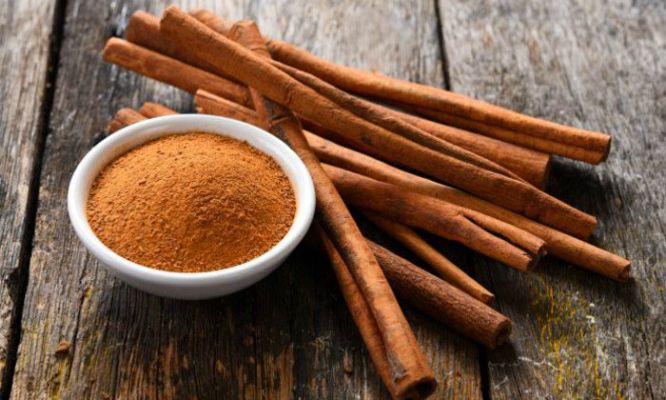 Cinnamon is one of the famous spices placed permanently in Indian households. It is highly beneficial in providing several health benefits for your body. The native of this spice is the Northeast state of India, Meghalaya. Being the mesmerizing hilly terrain, this place is home to nature's blessed spice as it is used in producing traditional medicines. It is used in cooking for its popular flavor and it has been used for ages for its medicinal benefits. However, Cinnamon is grown using traditional farming methods in Meghalaya. While it has been used for both savory and sweet dishes, it could also be used for its beauty benefits for the skin. Here are a few beauty benefits of cinnamon which you should know.
ENHANCES THE COMPLEXION: To enhance the complexion of your skin, you have to mix the ingredients such as banana, ground cinnamon, yogurt, and few drops of lemon juice. Mix it well until you get a paste consistency. Now, apply it on your face and allow it for about 15 minutes. Later, rinse it off with lukewarm water. This works due to the presence of antifungal and antibacterial properties of the cinnamon as it naturally helps in enhancing the complexion of your skin.
MOISTURIZES THE SKIN: To moisturize your skin, you have to mix three drops of cinnamon essential oil and a few tablespoons of olive oil. Make sure to keep the concoction away from your eye to avoid the burning sensation. This could be used as a substitute for lip gloss. Also, you could use any regular lip gloss on your lip and also pat a pinch of cinnamon on the top gently to see the better result. This is because cinnamon helps to enhance the flow of blood to the surface of the skin and thus result in moisturizing the skin.
TREATS DRY SKIN: Presently, people suffer from their dry skin as it would be extremely annoying. In order to combat dry skin, you have to prepare a scrub by using salt, olive oil, almond oil, honey, and cinnamon. Mix the ingredients well and apply it directly on to the skin. Wash it off once the mixture gets dried. This would thus provide a soothing skin as cinnamon helps in alleviating the dead skin cells and then proffer the softness to your skin.
PREVENTS AND TREATS ACNE: To treat acne, you have to mix a few drops of honey with a tablespoon of cinnamon powder and mix it well to get a paste. Now, apply the paste to your skin and leave it overnight and wash it off the next morning. Otherwise, you could use it as a facemask and allow it for 20 minutes and then wash it off with water. The presence of anti-fungal, antioxidant, and antibacterial properties of cinnamon is helpful in combating acne and skin blemishes as well. It is also helpful in alleviating acne, thereby drying out the skin and supporting healthy blood flow to the skin.
NOTE: Cinnamon face mask might be irritable to certain skin type and so you should avoid using it more once in a week.
USED IN TREATING ECZEMA: Eczema is actually a condition in which the skin gets inflamed and irritated as well. It would then leave light-colored patches on your skin but cinnamon could help you in getting rid of eczema. You have to treat this condition by mixing one teaspoon of cinnamon along with one teaspoon of honey and then apply the concoction on the affected areas of the skin. You could witness the result as it is highly effective. But you should be careful before using it as it might create redness on your skin and so you have to try using it on a small test area in your skin. Then, wash it off instantly to see whether the skin turns red.
Dailyhunt
Disclaimer: This story is auto-aggregated by a computer program and has not been created or edited by Dailyhunt. Publisher: Life and Trendz