Trending
Woman achievers of Uttar Pradesh are setting goals and sharing powerful stories with Femina Spark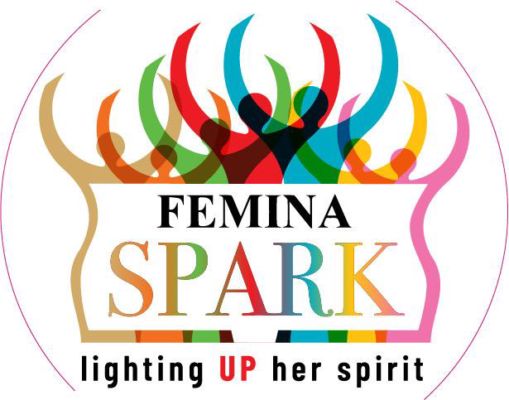 Femina, India's leading women's brand, begins a new chapter in its 61-year-old history of empowering women by introducing a novel initiative called Femina Spark. With the mission to 'Light Up Her Spirit', Femina, in the first edition of this initiative, will join hands with the Uttar Pradesh Government to bring to the spotlight the awe-inspiring and powerful stories of fearless women leaders from Uttar Pradesh. As they say, women are stronger together, and, when they inspire other women, they empower each other.
The campaign broadly focuses on spreading awareness about women's safety and dignity, which aligns with the Mission Shakti campaign driven by Uttar Pradesh Government. Through the hashtag #MainBhiShakti, Femina Spark will feature some of the most empowering stories from Uttar Pradesh. Here are some of the ladies who have been inspiring women across borders.
With over 30 years of experience in policing, human resource management, recruitment and training, criminal investigation, maintenance of law and order, community policing and trans-national crime control, Renuka Mishra, Additional Director General of Police with the UP Police Recruitment and Promotion Board, has been an inspiration to many. "I believe that all of us are products of our own socialisation processes and, when we wear a uniform or hold positions of responsibility, we need to rise above our socialisation to ensure a non-judgemental response based on trust that the victim is speaking the truth," avers Ms Mishra.
Puja Garg, Chairperson of the FICCI FLO Lucknow chapter and co-Founder & CEO of Amara Exhibitions, has been empowering lives in the state of Uttar Pradesh through FLO and creating various opportunities for women in the state. "I have been empowered through my education and my work as an entrepreneur, which has given me a sense of accomplishment," reveals Ms. Garg, adding, "For me, empowerment comes from taking responsibility to bring a positive change in my surroundings."
Athlete Priyanka Goswami recently created a national record in women's 20km race walking and was felicitated with the Rani Lakshmi Bai Award. She has also qualified for the upcoming Tokyo Olympics and is now prepping for them. "I feel proud to have been able to represent Uttar Pradesh on a national level and, soon, I will be representing India in the Olympics," Ms. Goswami enthuses.
Dr. Sharda Dubey is a well-known Bhojpuri singer, an English teacher, and a cancer survivor. Upset that people don't play traditional music at weddings any more, she is currently working towards bringing these traditions back. "I'm empowered by my self-confidence and dedication towards my work, irrespective of my age and health issues," says Dr. Dubey. "Being a cancer survivor, I often motivate girls and women by telling them 'where there is a will, there is a way'. If society educates girls and trusts women, they can do the impossible."
Sagrika Rai, founder and creative director of Warp 'n Weft, has been working with the handloom industry and some of the most skilled craftsmen across the country for over two decades. Her clothing company has been delivering some of the finest Benarasi saris across India. "Being a woman is empowering, but perhaps the most uplifting thing for me is sharing the artisanal craftsmanship of Banaras and its incredible cultural legacy with the world," says Ms Rai. "It's a responsibility to safeguard, promote and re-establish love for our own Indian handmade textiles."
Pankhuri Gidwani was the second runner-up at the Femina Miss India contest in 2016. She went on to score 92.7% in the ISC examination 2017, and is currently the brand ambassador for khadi in Uttar Pradesh. "I feel empowered every day because of the rock-solid support that my family has provided me to pursue the career of my choice," says Ms Gidwani. "UP has been a land of opportunities and culture for me, and I have always received so much love and encouragement from my people that it keeps me connected to my roots and makes me feel empowered every day."
Dailyhunt
Disclaimer: This story is auto-aggregated by a computer program and has not been created or edited by Dailyhunt. Publisher: Life and Trendz