Health
Health Benefits Of Consuming Capsicum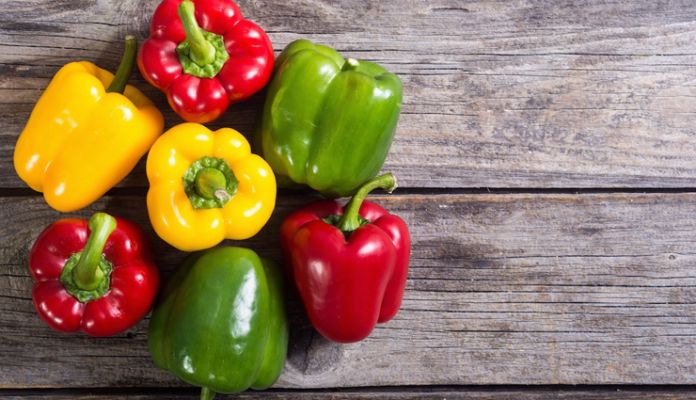 The rainbow of colours in which capsicum appears in Australia hints at the versatility of this vegetable - stuff it with herbs, meat and rice, roast and use the smoky flesh in dips or simply eat it raw as a crudité, a traditional French appetiser. First prepared by herdsman as a hearty meal, the delicious Hungarian goulash wouldn't be the same without the addition of capsicum.

Also called: peppers, sweet peppers, red pepper, green pepper, red capsicum, green capsicum, bell pepper, red bell pepper, green bell pepper, banana capsicum, Capsicum annuum L. (botanical name)

The Capsicum species originated in South and Central America, and Christopher Columbus brought it back to Europe when he returned from the Americas. Capsicum has been used in cooking since 6000 BC. In Australia, capsicum became popular thanks to European and Asian immigrants who use it extensively.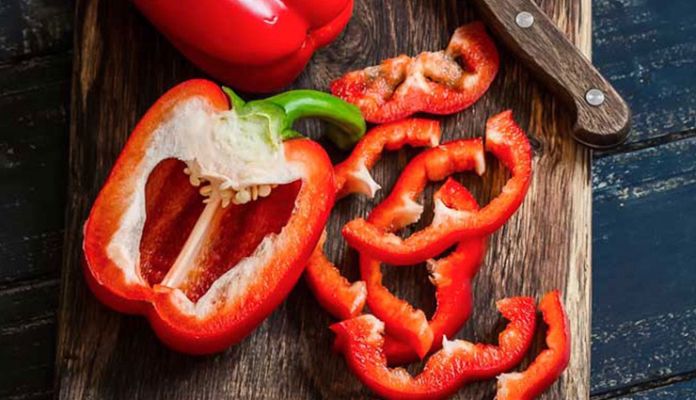 Varieties

In Australia, capsicums are sold by colour. The main type of capsicum is shaped like a bell and has four lobes, although long, tapered capsicums are becoming more popular. These are closely related to hot chillies but are larger and taste sweet.

Red capsicums are sweeter than green capsicums, but they soften faster. Orange capsicums are sweet and crisp while the yellow capsicums have a mild flavour. When you cut a purple/black capsicum the inside is coloured green.

Why capsicum is good to eat

Capsicums are an excellent source of vitamin A and C.Red capsicum contain more Vitamins than green capsicums.
They are also a good source of dietary fibre, vitamin E, B6 and folate.
The sweetness of capsicums is due to their natural sugars (green capsicums have less sugar than red capsicums).
Energy - 100 g of green capsicum supplies 90 kJ (105 kJ from red capsicum).

Capsicums stuffed with carrots and cabbage and fried. A delightful dish!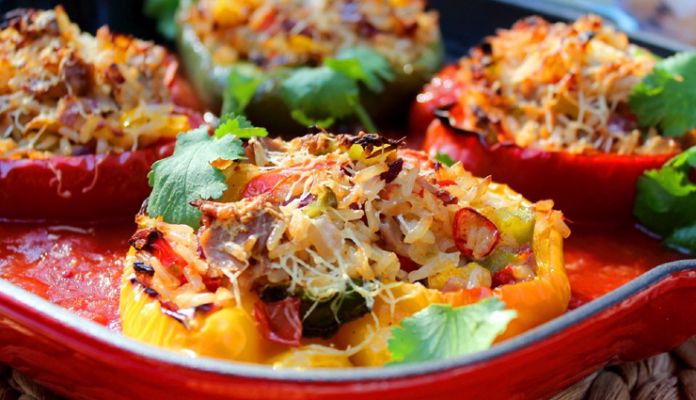 STUFFED CAPSICUM RECEIPE

Ingredients Of Stuffed Capsicum

2 Tbsp oil
3 - 4 capsicums (bell peppers)
1 cup of carrots, finely chopped
1 cup of cabbage, finely chopped
1 tsp mustard seeds
1 tsp coriander powder
1 tsp turmeric powder
1 tsp red chili powder
Salt to taste
3 Tbsp carrots - For Garnishing
3 Tbsp cabbage - For Garnishing

How to Make Stuffed Capsicum

Slice off the top of the capsicums. Scoop out the inside keeping the capsicums hollow.
Heat one teaspoon of oil in a pan; add the mustard seeds, allowing them to splutter.
Add the cabbage and carrots and mix well.
Sprinkle the turmeric powder, salt, coriander and red chili powder and mix again.
Cover and let this mixture cook in its steam for five minutes.
Now stuff the capsicums with the mixture
Then fry the stuffed capsicums in one tablespoon of oil.
Cover and simmer for 10-12 minutes till the capsicums become tender.
Garnish the stuffed capsicums with carrots and cabbage. Serve hot.


Dailyhunt
Disclaimer: This story is auto-aggregated by a computer program and has not been created or edited by Dailyhunt. Publisher: Lifeberrys English