Healthy Living
This Magical Ingredient From Your Kitchen Is The Remedies For Good Health During Monsoon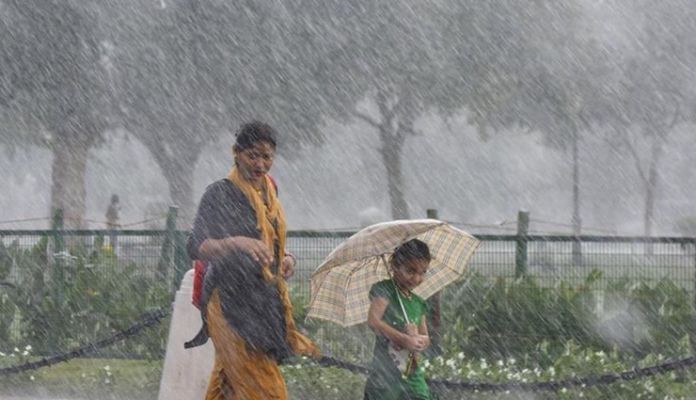 Ginger is said to have medicinal properties that are filled with antioxidants used for centuries as a curing agent to relieve pain. Ginger (Zingiber officinale) is one of the most consumed dietary condiments in the world and is also used for treating numerous ailments. It is recognised by the US Food and Drug Administration (FDA) as a food additive that is 'generally recognised as safe'.

According to the book Healing Foods by DK Publishing, its active constituent "Gingerol has analgesic, sedative, antipyretic and antibacterial effects; another component zingerone is an antioxidant."

Most Asian and Indian cuisines use ginger in most of their dishes because it can prevent loss of appetite, motion sickness and a natural pain reliever. The root of the ginger plants us eaten fresh or sometimes powdered in the form of dry spice and its part of cardamom and turmeric family. This means that ginger is a spice unlike being treated as a vegetable by most Indians.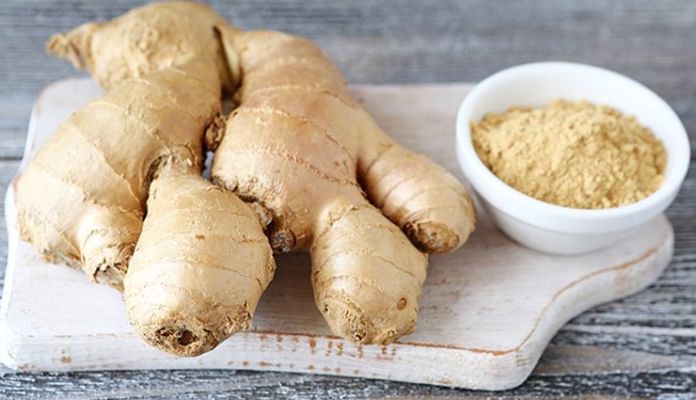 * Helps in Digestion

The pungent root is known for its ability to settle an upset stomach. Ginger can work wonders for digestive health. The book Healing Foods says that ginger "protects and heals the gut, hastens the movement of food through the gastrointestinal tract, and reduces wind, bloating and cramps. It also awakens the taste buds, and gets digestive juices flowing."

* Reduces Cold and Flu

Winter is the best climate to sip a hot cup of ginger tea and this will automatically stabilize your body condition and keep you warm. So, if you are suffering from a bad cold and flu all you need to do is to prepare some ginger tea and you will feel better in no time. According to research, ginger can be beneficial against respiratory infections such as whooping cough in kids due to its antibacterial properties. A 2008 study by Park et al titled, 'Antibacterial Activity of [10]-gingerol and [12]-gingerol Isolated from Ginger Rhizome against Periodontal Bacteria' published in the Phytotherapy Research journal mentions the action of ginger against gram-negative bacteria.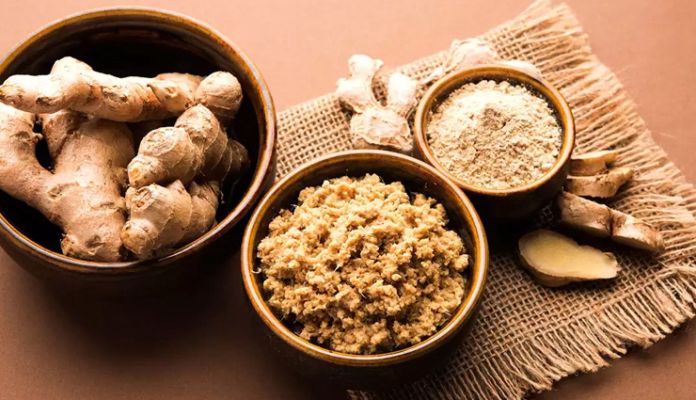 * Treats Inflammation

Inflammation is said to be the process wherein white blood cells protect us from infection and viruses. But sometimes this may go wrong and cause severe joint pain and so forth. In this process, your body's immune system begins to cause damage to its own tissues thus resulting in inflammation. Ginger consists of anti-inflammatory components and antioxidants that can cure inflammation.

* It protects the Liver

Ginger is said to protect you from harmful chemicals that can hurt your liver. It also reduces the risks of your liver from ageing. There are heavy metal and drugs that get sedimented on your liver and ginger is said to wash it away. Most importantly it protects your liver from damaging and scaring.

* It reduces the Menstrual Cramps

The pain that a woman goes through during her menstrual cycle may be unbearable for some, but ginger can succumb to that pain. It is said that 1 gram of ginger a day can ease menstrual cycle if taken for a continuous 3 days.

Dailyhunt
Disclaimer: This story is auto-aggregated by a computer program and has not been created or edited by Dailyhunt. Publisher: Lifeberrys English