Lifestyle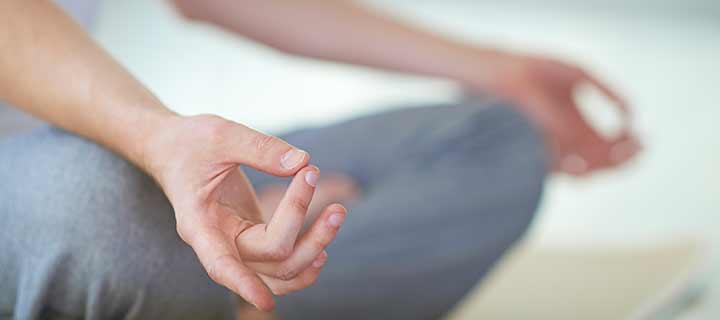 Lifestyle
Life Style

Outspoken, highly articulate with strong beliefs, Ravi Kiran is a rare musician. The face of the Chitravina (Gottuvadyam) today is Vidwan Ravi Kiran, whose family for the past two generations has been inextricably linked with the instrument. Indeed, the form the instrument is in today - with 21 strings - is a result of his grandfather's innovations. But it is not only his accomplishments on the...

Life Style

Puneri dhol-tasha group Swargandhar is drumming its way to international acclaim. Think of Ganeshotsav and you can almost hear the pounding of the dhol and tasha to which the city reverberates at that time of year. For one group of artistes, percussion isn't just a part-time hobby to be indulged in once a year; it's their claim to fame. Swargandhar, a Puneri dhol-tasha group, is putting this...

Lifestyle

The Merchants Cup Tennis Competition 2018, organised by the Merchants Cup Tennis Association (MCTA) in association with The Telegraph, saw some action-packed games at Calcutta South Club from May 27 to June 2. With 11 corporate houses taking part in the main categories and 12 corporate houses distributed among four teams participating in the Open category, the tournament saw...

Lifestyle

If you haven't made the cut-off marks for the college of your choice, do not lose heart. You can still study your favourite subject -as long as it is numbers. If it was Accountancy or Commerce you wanted to pursue, you could instead choose from an array of finance-related courses. "Remember the recent Nirav Modi case?" asks Piyush Pugalia, co-founder of ULURN.in - that provides online study materials to those...

Lifestyle

What: Rajbarir Khawa Dawa — a Bengali food festival Where: Buzz, The Gateway Hotel On till: July 1 Timings: Noon to 3pm, 7pm to 11.30pm Meal for two:Rs 1,000-plus It was a warm, humid afternoon when I stepped into Buzz, the all-day dining at The Gateway Hotel. It was my first visit to the hotel and my first exposure to Bengali cuisine. I came with the idea that Indian food is spicy.

Lifestyle

A dog can always turn a frown upside down, now imagine what 12 more could do! Fashion designer Abhishek Dutta's St. Bernard, Bosky, gave birth to 12 bundles of joy a few months ago. When t2 met the little pups at Abhishek's Ballygunge home some time back, they were carried into the living room by his wife Jayashree and sons Aaryansh and Aakarsh, and upon release the puppies started running...

Lifestyle

June is the month of the iced tea. Nothing beats the heat like a tall glass of coolness and iced tea has the fewest calories - especially if you replace the sugar with a healthy sweetener like honey. While the classic is always great, Team YOU has put together recipes of some easy flavoured iced teas that are as much fun to make and instagram as they are to drink The Classic Bring 8 cups (or 2 litres) of water to boil...

Lifestyle

What: Footboholic 2018 Where: Sante, Novotel Kolkata Hotel & Residences, Rajarhat When: Till July 15, during match hours Expect: Make this World Cup experience more exciting, with an unlimited supply of draught beer and spirits such as Chivas Regal whisky and Absolut vodka, as you cheer for your favourite team in the company of friends. Finger food will also be available at a separate cost for you to...

Lifestyle

With Calcutta feeling like a boiling cauldron, we dialled hair pro Adhuna Bhabani for some quick tips to super mane. A t2 chat with the founder and creative director of BBLUNT. What's the hairstyle to sport this summer? It is kind of an easy-breezy feel… natural and relaxed, working with natural textures and dishevelled shape.

Lifestyle

Clare Mackintosh's novels I Let You Go, I See You and Let Me Lie are lucidly written swift-paced thrillers with a twist on every page. A former policewoman, Mackintosh's debut novel, I Let You Go (Hachette India, Rs 399), became a Sunday Times bestseller, and it is easy to see why. The story revolves around the mysterious Jenna Gray, whose life abruptly descends into nightmare after a horrific accident. Jenna...
Loading...