Health
Baldness - How Can Ayurveda Assist In It?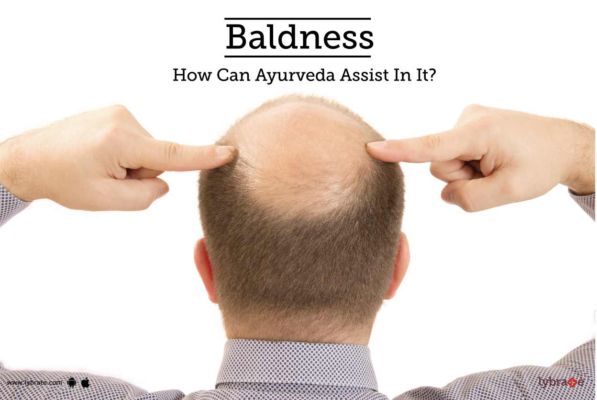 Ayurveda, translated into science of life and longevity, has been practised in India for more than 5000 years old and has gained worldwide popularity. It uses noninvasive and natural methods and produces minimal side effects and therefore is being widely accepted. Ayurveda believes that the body is made of pitta, vata, and kapha doshas. Any disease is the result of an imbalance between these or predominance of one over the others. Hair loss or alopecia is believed to be an imbalance in the pitta dosha. This leads to slower hair growth, weak hair, and greater hair fall rate. Something that affects image and self-esteem, many would like to cure or at least halt baldness. There are various treatment options that have a dual effect on baldness - reduce hair fall and promote hair growth, thereby providing a holistic treatment for baldness. Bhringraj Oil (Eclipta Elba): Used since centuries ago, it promotes the normal hair growth cycle in an accelerated way. It activates a large number of hair follicles and therefore the regular application is believed to help prevent alopecia (baldness). Amla (Phyllanthus Emblica): While baldness has many reasons, dandruff is one of the most important and common causes.
Amla is added to many hair oil formulations because of its proven effective to reduce dandruff. It acts on the fungi that thrive on the scalp and reduces inflammation of the scalp. Shikakai (Acacia Concinna): Another very popular herb is the Shikakai. Used as a hair cleansing agent by many people, it is devoid of the chemical effect that shampoos carry.
The pods are proven to prevent dandruff and promote hair growth. Tectona Grandis: Another active ingredient of Ayurvedic formulations, the seeds of Tectona promote growth and development of hair follicles. Large number of follicles are activated, thereby producing thicker, fuller hair. Cuscuta Reflexa: Another reason for baldness is hormonal imbalance, especially in males.
Abnormalities with androgen, the male hormone, can trigger abnormal hair loss. Adding cuscuta has been proven to reverse baldness by promoting a better anagen/telogen ratio where hair follicle maturation happens. In baldness cases, maturation happens only in about 20% of the follicles. Cuscuta activates the follicles and increases follicular density. It also manages the hormonal imbalance by preventing the conversion of testosterone into a variant called dihydrotestestone that is believed to cause the damage. While these and various other substances are believed to reduce baldness and promote hair growth, it is always important to remember that each body will respond differently to these substances. Thorough physical examination and a detailed history should be done before starting any of these products.
Dailyhunt
Disclaimer: This story is auto-aggregated by a computer program and has not been created or edited by Dailyhunt. Publisher: Lybrate English