Health
Tri-Doshas - How Vital Are They?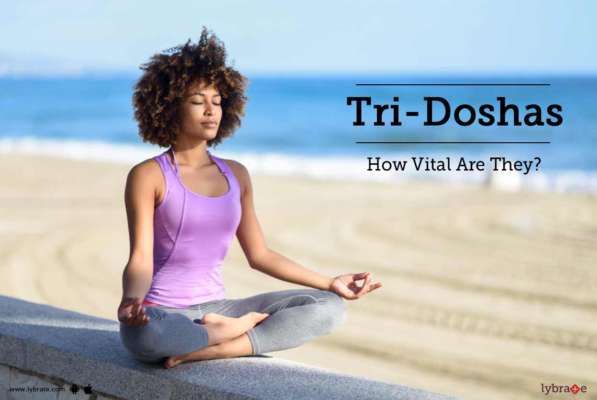 Ayurveda is a popular form of alternative medicine. This system of medication not only treats physical ailments, but also takes care of complete mental and spiritual well-being of a person. According to Ayurveda, the human body is made up to dhatus or tissues, malas or waste products and doshas or energies. These doshas can be categorised as vata, pitta and kapha dosha. These tridoshas influence all activities of the mind and body, ranging from sensory functions, cell transformations and removal of waste products. Vata dosha This is the most important of all three energies in the body and is made up primarily of air and ether elements. It drives the other two energies and a vata imbalance can cause an imbalance in the other two doshas as well. Vata assists with all the metabolic functions of the body and controls the mental and physical movements both voluntary and involuntary, such as breathing and muscle contraction. It also controls the elimination of bodily waste through sweat, urine and faeces. Pitta dosha Pitta is made up of fire and water elements and is associated with the fire element.
The pitta also controls metabolism and digestion processes and assists in maintaining the body s internal temperature. Pitta helps convert external images into optic nerve impulses and hence helps with vision. It is even associated with appetite and the colour and texture of the skin. Pitta also helps with comprehension of information and giving person courage to face situations.
Kapha dosha This dosha shows a predominance of earth and water elements. Kapha gives the body structure and lubrication and helps balance the movement of vata energies and metabolism of pitta energies. Kapha gives a person physical strength and provides mass and structure to the tissues of the body. It also grounds the mind and body and helps with fertility and virility.
By providing lubrication, kapha prevents friction in the joints and helps the limbs move smoothly. Balancing the tridoshas is crucial to the overall health of a person. Each of the doshas has certain properties that determine the type of illness an imbalance of the doshas can cause. While the vata dosha is cold, dry, and rough and has the ability to penetrate through fine particles, pitta is hot, sharp, sour or foul smelling and light. Kapha is cool yet heavy and dense, oily and slimy. These imbalances can be triggered by natural causes, such as age and seasonal changes and unnatural causes like inappropriate diets and lifestyles and traumatic events.
Dailyhunt
Disclaimer: This story is auto-aggregated by a computer program and has not been created or edited by Dailyhunt. Publisher: Lybrate English