Home
India may save $381 mn through sustainable ethanol procurement system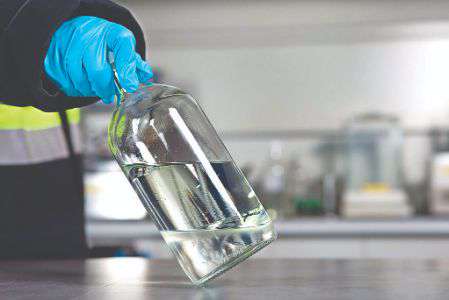 MPost
New Delhi: India could save $381 million and ensure consistent supply of ethanol while developing the indigenous industry, says the latest Report by UPES & PLR.
It emphasizes on meeting the ethanol blending mandates along with the development of 2G production. The Report suggests that India needs to follow international trends very closely for a robust ethanol ecosystem, which will facilitate substantial foreign exchange savings from reduced dependence on crude as well as increased octane savings.
Founding Partner of PLR Chambers Suhaan Mukerji, highlighting the benefits accrued to Philippines by the implementation of a 2-tier ethanol procurement policy commented, said,"A consistent supply of ethanol while developing the indigenous industry, to meet blending mandates as well as development in 2G production, considering the prices of biofuels is what the Two-tier procurement policy seeks to achieve. For a robust ethanol ecosystem, India needs to follow international trends very closely".
As per the Report, in terms of economic feasibility, there are various issues related to the pricing of ethanol suppliers and OMCs. Sugar mills are riddled with debt to the tune of Rs 16520.63 crores owed to farmers and creditors. Competing industries restrict the supply of ethanol for blending while inconsistency in supply creates a situation of flux for sugar mills, farmers and OMCs alike. "The draft National Energy Policy (NEP) advocates for framing up of a Bioenergy Policy that shall encompass all forms of biomass-based energy. This includes focus on augmenting the supply of ethanol through second generation technologies in addition to the present strategy of promoting ethanol and biodiesel admixtures in liquid transport fuels in an effort towards curbing country's oil import. It may be noted that Government of India has revisited the National Policy on Biofuels in 2018. While the efforts in this direction is laudable, there is a need for a focused approach to ensure that the blending target is met," said Dr Vijay Kumar Singh, Professor and Officiating Dean, UPES School of Law.
"This will facilitate foreign exchange savings, environmental benefits, and additional benefits through farmers by helping sugar mills clear their debt," he further added. For the current fiscal, it is estimated that crude oil imports would rise to 233 million tonnes and foreign exchange spending on it would be would go up to $112.7 billion. On the basis of the global trend of biofuels, the Report also highlights that 2Gethanol is still in the nascent stage of development and as of today, the commercial viability and technological success of 2G ethanol are still unproven. With 2G still in the experimental stages, it is 1G ethanol that is majorly used for blending with fuel for facilitating transports.
Dailyhunt
Disclaimer: This story is auto-aggregated by a computer program and has not been created or edited by Dailyhunt. Publisher: Millennium Post