Trending
FD for 3-5 years: These banks are offering more than 6%; check top-9 lenders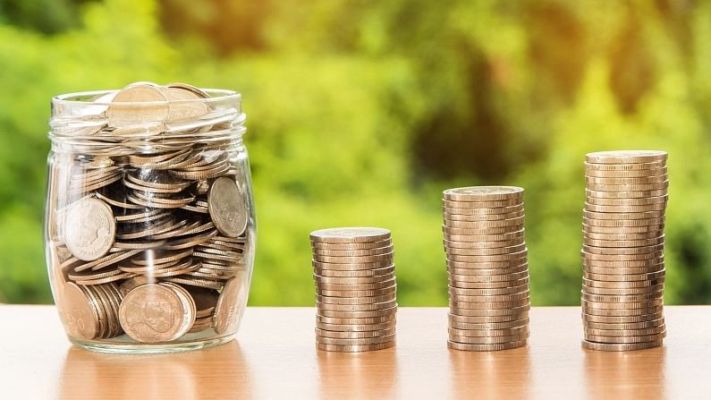 Private lenders RBL and Yes Bank top the list with 6.3% and 6.25%, respectively.
Fixed deposits (FD) are the safest near-guaranteed instruments of growing one's money in short, medium or long term. In recent times all leading banks are pruning interest rates for the past few years almost at a stretch. Yet there are a few banks that offer relatively higher interest rates on deposits. There are many market-linked investment options that offer far higher rates of return, but those are not secure or guaranteed.
Here we list the interest rates offered in FDs where the tenure varies between 36 months and 60 months, which are often referred to as medium-term plans.
Best rates
Mainly private lenders are offering better rates than public sector lenders in 3-5-year FDs. Some lenders even offer more than 6% interest rate in this tenure. The range of best nine interest rates varies between 6.3% and 5.5%.
Another two leading private lenders IDFC first bank and IndusInd bank both offer 6% interest rate. Besides, DCB Bank offers 5.95% interest rate.
The next two spots are occupied by Karnataka Bank and Karur Vysya Bank, both of which offer 5.5%. The last two spots are booked by Union Bank and Axis Bank. Both are offering 5.4% interest for tenure between 36 months and less than 60 months.
Among the top nine lenders only last two spots are jointly occupied by two lesser known PSBs, i.e. Karnatak Bank and Union Bank along with some private lenders.
Interest low for popular lenders
On the other hand, if you go through the rate of popular PSBs and private lenders then you will find that the interest rate is a bit low. The top three public sector lenders, i.e. SBI, PNB and BoB offer interest rate of 5.3%, 5.25% and 5.25% for three-five-year FDs.
On the other hand, private lenders like HDFC and ICICI Bank offer 5.3% and 4.4% interest for the same tenure.
Unclaimed FD
According to the latest RBI data, about Rs 18,381 crore was lying idle in different bank accounts till March 31, 2019. According to rules, investor money goes to investor education fund if the money lies idle or unclaimed for more than 10 years after an account turns into a dormant or inoperative.
Approximately Rs 5,000 crore is idling in matured fixed deposits which are unclaimed till date, according to RBI data.
follow us
Facebook
Twitter
LinkedIn
Telegram
Youtube
Instagram
(Follow Money9 for latest Personal finance stories and Market Updates)
Dailyhunt
Disclaimer: This story is auto-aggregated by a computer program and has not been created or edited by Dailyhunt. Publisher: Money9 English