Banking
Loan for small business: Here are a few useful options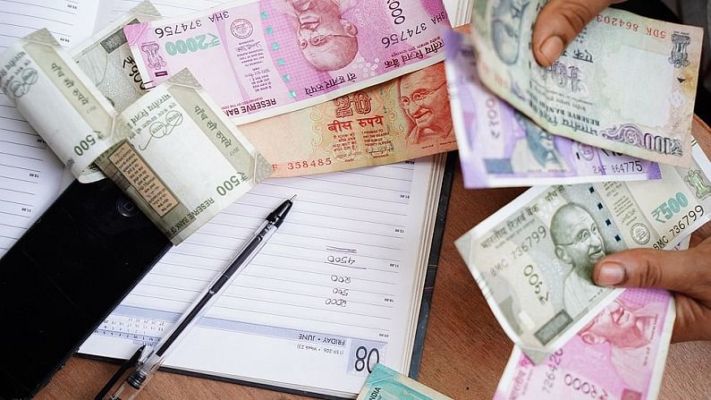 More than a dozen government-backed schemes are available. (Representative Image)
After the setback of Covid-19 pandemic, small businesses in our country are desperately trying to return to normal. In these times, a business loan can play a pivotal role. Such loans can be used for specific purposes like expanding the business, using for working capital, purchasing long-term assets for the company or launching a new enterprise. The government is also encouraging the micro, small and medium enterprises (MSMEs) with a variety of loan schemes. Now there are more than a dozen government-backed schemes available in the market. Take a look at a few government-backed loan options.
Pradhan Mantri Mudra Yojana
Pradhan Mantri Mudra Yojana was launched to boost grassroots-level entrepreneurship and self-employment in the country.
There are three categories of loans under this scheme. The smallest one "Sishu" entitles one to a loan of Rs 50,000. The next level of loan is between Rs 50,000 to Rs 5 lakh and is called "Kishore", the third category called "Tarun" is from Rs 5 lakh to Rs 10 lakh. According to latest data, the total disbursement so far has reached close to Rs 16 lakh crore.
The loanee does not need to submit collaterals for these loans. The annual rate of interest varies from 8.2% to 9.65%.
Stand-Up India
Stand-Up India scheme facilitates bank loans between Rs 10 lakh to Rs 1 crore to women entrepreneurs and individuals under the scheduled caste or scheduled tribe category for setting up greenfield units. The interest rate will depend on the bank's marginal cost of funds-based lending rate (MCLR) + 3% + tenure premium.
SIDBI Make in India Soft Loan
This small business lending scheme is governed by the Small Industries Development Bank of India (SIDBI).
SIDBI Make in India Soft Loan (SMILE) offers loans to small business with interest rates lower than market rates. The minimum loan amount under this scheme is Rs 25 lakh and maximum repayment tenure is 10 years. The interest rate starts at 8.36% with a moratorium period of 36 months.
Loans for startups in 59 minutes
This is one of the most popular small scale industrial loans backed by the central government. This scheme was launched in 2018. Under this scheme, loan eligibility is conveyed to the loan applicant within 59 minutes.
The scheme offers loans ranging from a minimum of Rs 1 lakh to a maximum of Rs 5 crore. An interest rate starting from 8.50% is charged.
Credit Guarantee Fund Trust
CGTMSE (Credit Guarantee Fund Trust for Micro and Small Enterprises) scheme offers loans for small scale industries to the MSME sector.
This scheme offers working capital loans of up to Rs 10 lakh without any collateral. New and existing micro and small enterprises engaged in manufacturing or service activity are eligible for this scheme.
follow us
Facebook
Twitter
LinkedIn
Telegram
Youtube
Instagram
(Follow Money9 for latest Personal finance stories and Market Updates)
Dailyhunt
Disclaimer: This story is auto-aggregated by a computer program and has not been created or edited by Dailyhunt. Publisher: Money9 English